Junior stars propel Mountaineers to top-30 ranking
When you look at the App State volleyball roster, it is fitting that the team's top two players appear first and second.
Junior setter Paige Brown and junior outside hitter Emily Corrigan have also earned the right to be recognized as top tier players on a Mountaineers team that has compiled a 13-0 record and was ranked 29th in the last AVCA poll.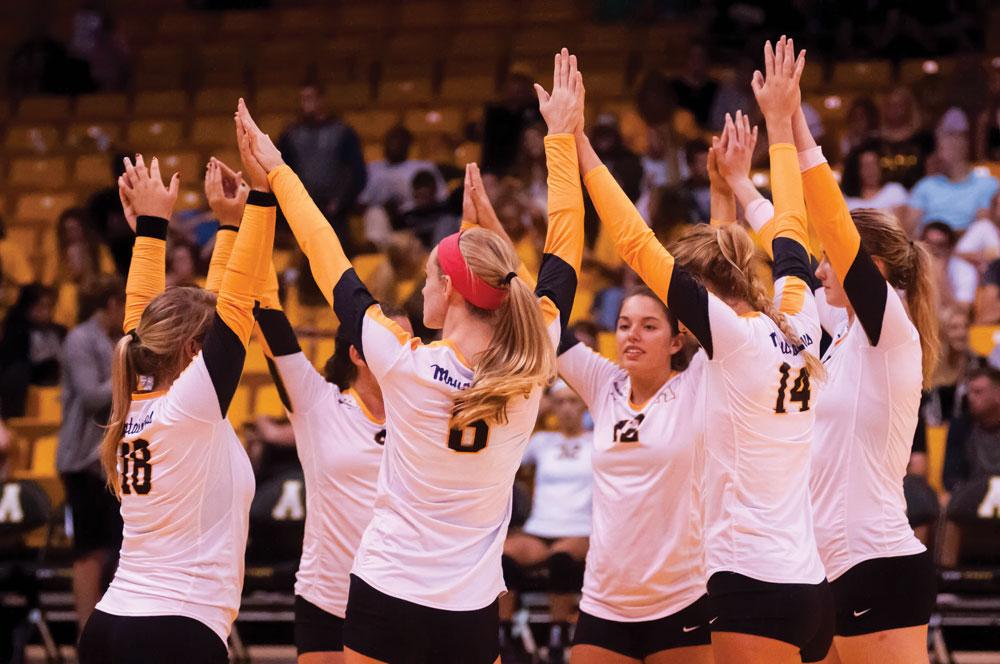 For the third week in a row, Brown and Corrigan earned Sun Belt conference player of the week last week after capturing the title in the Black and Gold challenge.
"Our work has paid off and we're putting up the stats to prove it," Corrigan said. "It's nice going into the Sun Belt and showing people who we are."
Although Corrigan is from Johns Creek, Georgia, and Brown is from Overland Park, Kansas, their paths to collegiate volleyball always placed them in close proximity to each other.
"During [high school] me and Emily's clubs were huge rivals," Brown said. "We probably played each other three or four times which is crazy for a club season. I always knew of Emily and she always knew of me so that's kind of funny how that worked out."
While Brown followed in the footsteps of her older sister, former Mountaineer setter Lauren Brown, Corrigan said Brown was a big part of why she chose to become a Mountaineer.
"I knew Paige had committed before me and is honestly a big reason why I decided to come here," Corrigan said. "I remember looking on the computer and seeing her and thinking 'Wow, she's good, I need to look there.'"
Head coach Matt Ginipro said Brown and Corrigan have been very important in the team's early success.
Ginipro also said both players bring very different, albeit important abilties to the court.
"[Brown] has been a competitor ever since I've known her," Ginipro said. "[Corrigan] worked really hard on becoming a huge outside hitter for us. She spent a lot of the summer working on having a more competitive mentality and I think getting first team all-conference last year really boosted her confidence."
The Mountaineers are in action again Friday at University of Louisiana-Lafayette at 8 p.m.
Story: Ben Cogsdale, Intern Sports Reporter 
Photo: Malik Rahili, Visual Managing Editor