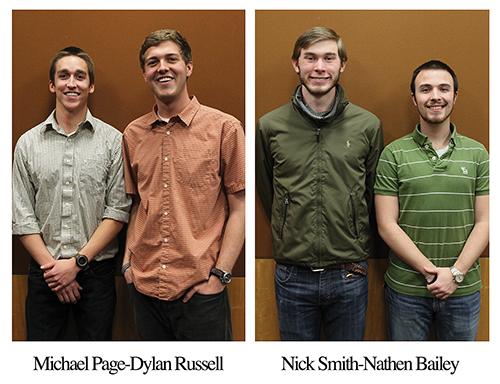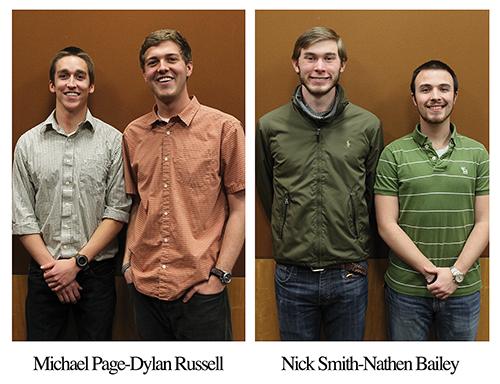 Limited campaigning for elections for Student Government Association president began Tuesday at 8 a.m. with only two candidates.
Dylan Russell, the current SGA director of student outreach and Michael Page, a SGA senator for Winkler Residence Hall, will run together for president and vice president, respectively.
"This past year has been an extreme privilege serving as director of campus outreach, however, I see a lot of things that Appalachian can continue to grow and continue to improve and I want to take Appalachian there," Russell said. "I want there to be the most transparent student government administration ever and I want to redefine and reclaim what's theirs. I just want to move SGA to a place it's never been before."
SGA Residence Hall Association representative Nathan Bailey and Cone Residence Hall senator Nick Smith will run in opposition.
"I want to be student body president because a lot of people have come to me over the past year and said that I was the right person for the job, and they didn't see anyone else who could lead the university in the right direction," Bailey said. "So I'm not only really humbled by their recommendation and admiration in me, but I feel that I can do that job and I can make the student body proud and make this university better than it already is."
During this time, campaigns are not allowed to solicit votes or explain their platforms. The time is for the campaigns to research what the student body wants to see.
Campaigns are allowed to hear concerns and ideas from students, but cannot say that they will have any particular solution to an issue on their platform.
SGA's Election and Judicial Boards held a meeting Monday to present the campaign rules to candidates in hopes of preventing any infractions.
Two members from the Election Board have been assigned to each campaign while the Judicial Board will handle any hearings if violations are alleged.
"In my opinion, I don't think it depends on the number of campaigns there are [that determines how clean the race is], it depends on the attitude with which the campaign is held," Election Board Chair Arianna Bonner said.
Story: JOSHUA FARMER, News Editor