Maintaining a short-term memory
Less than a week removed from a grueling weekend series against No. 9 nationally-ranked UL Lafayette, in which the team was outscored 44-11 on senior day, the Mountaineers must attempt to put their struggles behind them to prepare for another tough series against Texas State.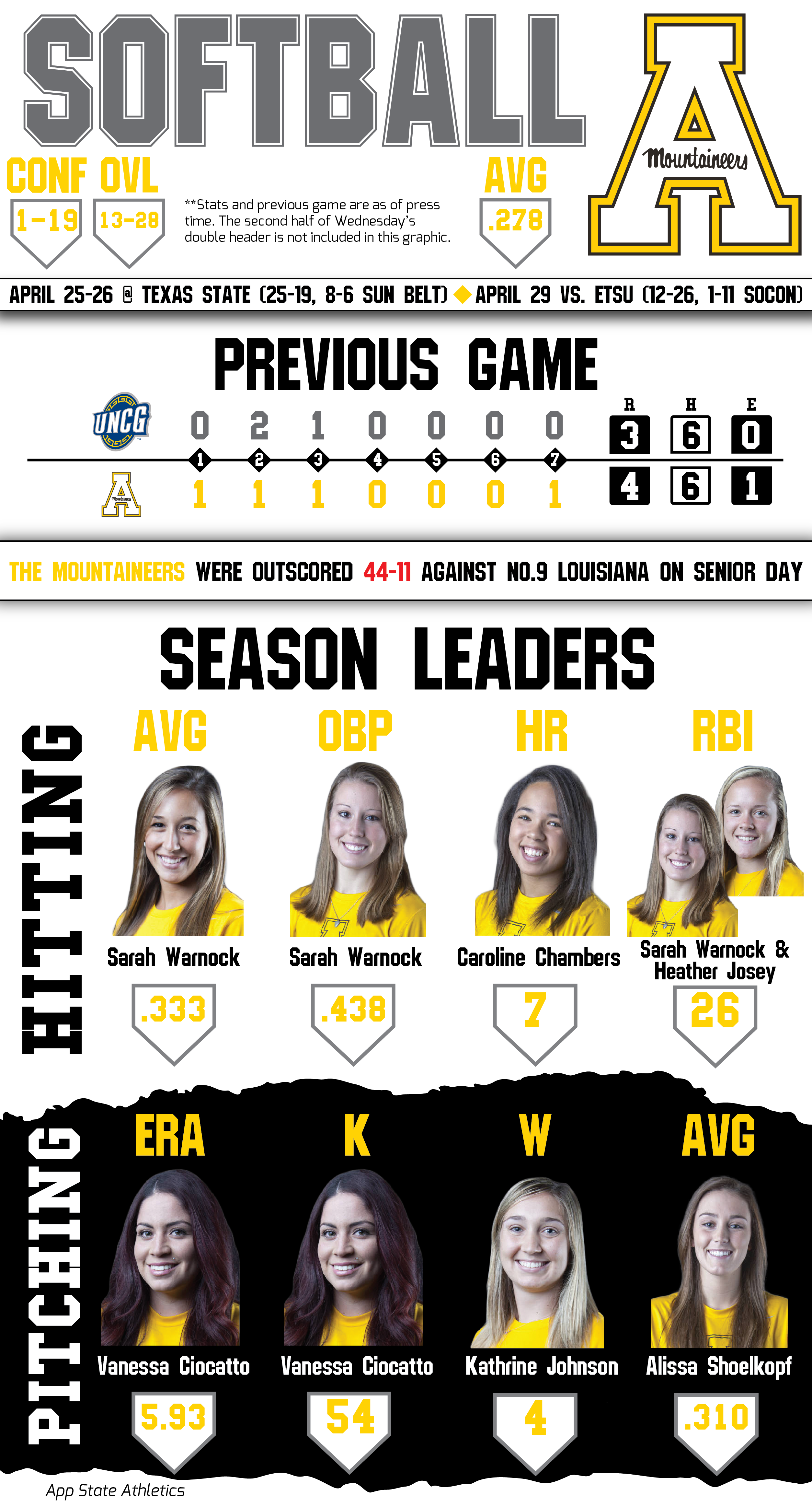 Texas State has a .571 win percentage against conference opponents this season and is riding a four-game winning streak into the weekend series.   
With only a single conference win this season, App State will look to end their conference matchup woes and string together a few wins.
Rekindle the flame
Prior to the previously mentioned weekend-series thrashing by the No. 9 Ragin' Cajuns, the Mountaineers were firing on all cylinders, winning their previous three games by a combined score of 51-8, scoring double-digit runs in each win.
Igniting this production once again is paramount for App State, as the Bobcats enter the weekend with an edge in practically every statistical category, both from the plate and on the mound.
The Mountaineers will look to senior outfielder Dani Heichen and senior catcher Sarah Warnock, two of the team's best hitters this season, to help resurrect an offense that has left much to be desired in their recent outings.
Story: Chris Warner, Sports Reporter
Infographic: Malik Rahili, Visual Managing Editor