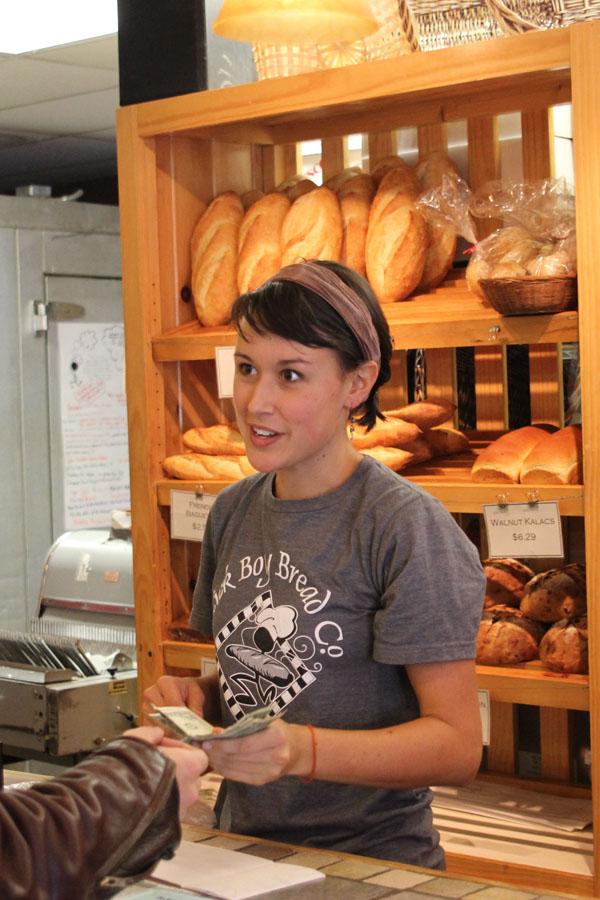 Independent retailers and restaurants bring "substantial benefits" to their local economies when compared to their chain competitors, according to Civil Economics Survey of Independent Businesses.
The study showed that compared to national chains, independent restaurants produce 78.6 percent local recirculation, while the national chains produce 30.4 percent.
National chain retailers produced 13.6 percent of local recirculation of revenue, while independents produced 52 percent.
Crystal and Chris Mentlewski, owners of Klondike and alumni, said they aim to support Appalachian and incorporate the students, the university and the faculty in their business.
"We try to buy as local as possible," Chis Mentlewski said. "We are trying to get involved with the independent restaurants of Boone to buy more local products for sure."
Klondike, which opened in 1986, offers a discount to students, senior citizens and faculty.
The Menlewski's are also part of the Boone Chamber of Commerce and hold as many meetings as possible in their restaurant.
Klondike also promotes community events by allowing fliers and information about local events to be posted on cork boards on the back wall.
"We want to be a conduit for people to know what's going on as well," Crystal Mentlewski said.
Stick Boy Bread Co. has been in Boone for 11 years.
Managers Abby Willis and Lisa Pearce said the bakery donates to charities like schools, nonprofits and churches.
"Pretty much anyone who asks," Pearce said. "I've even donated to a professor who likes to reward her students."
The owner based Stick Boy on three things: good product, good service and good community, she said.
"He likes to give back to those who support us," Pearce said.
Since Stick Boy is a small business, they have the ability to donate items when people ask, as opposed to having to write a letter to request permission, Willis said.
"I feel like local businesses are a good support of the community that way," Willis said. "People love to come here because of the uniqueness of it."
The TApp Room, another local business, was opened Sept. 29, 2011.
Manager Bryan Sollecito said the restaurant donates money and food to different local causes, such as the athletic department at the University, the YOSEF club and the 5k run Stick Boy hosts.
"It's good for the community to show that we care and that we're involved," Sollecito said. "We want to be good for everybody, and the more you help out the more beneficial it is for everybody."
Story: KATELYN BYNG, Intern News Reporter
Photo: PAUL HECKERT, Senior Photographer