Local farmers make decision to use or avoid GMOs
As interest from consumers continues to increase regarding locally grown food, many farms in Watauga County have made an attempt to provide consumers in the community with fresh food that is free of genetically modified organisms.
The World Health Organization defines GM foods as foods derived from organisms whose genetic material has been modified in a way that does not occur naturally.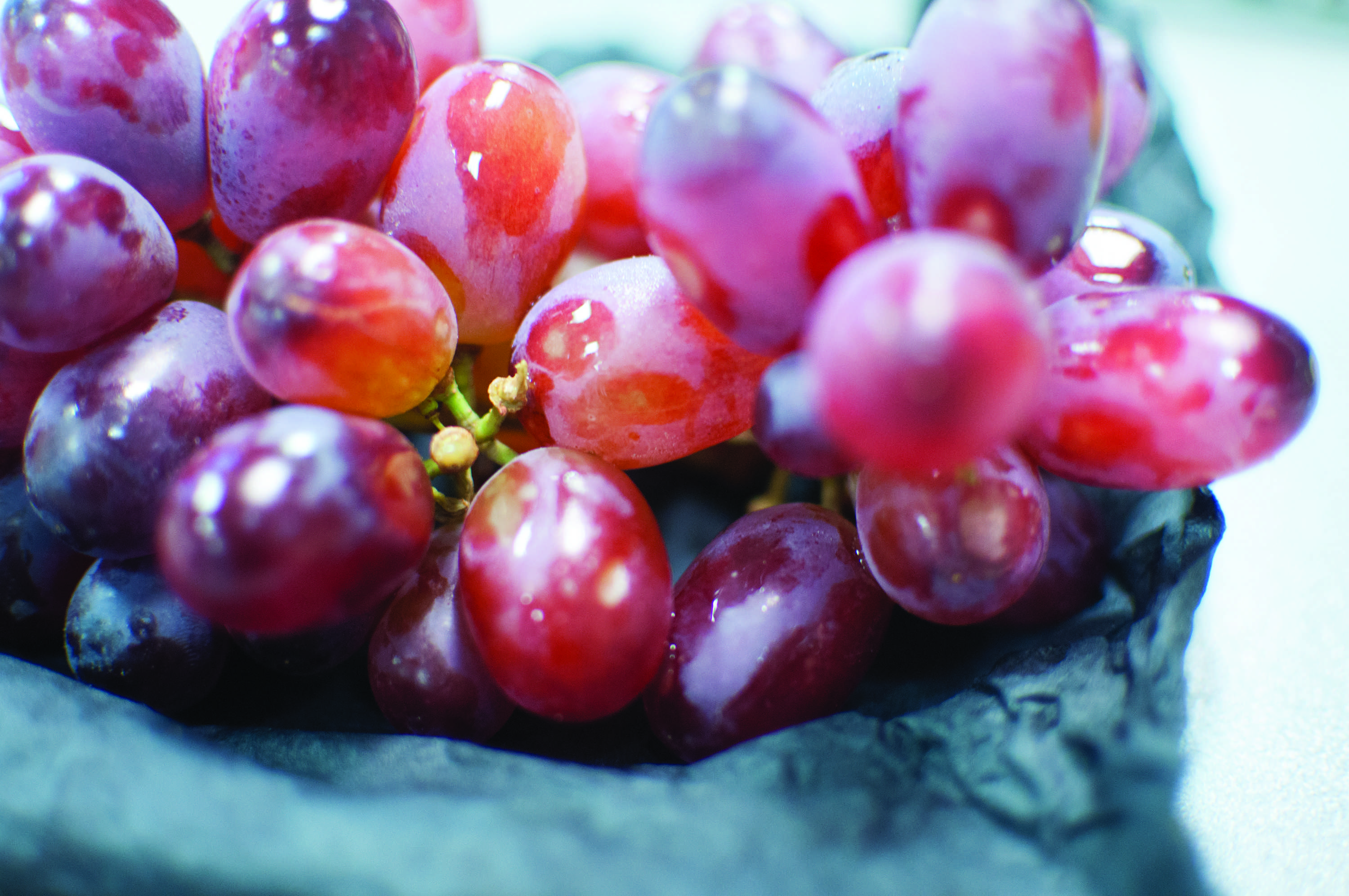 Although most of the current GM foods on the market are vegetables or plants, in the future foods derived from GM microorganisms or GM animals are likely to be introduced on the market to alter nutritional content in food, reduce its allergenic potential or to improve the efficiency of food production systems, according to WHO.
Sarene Cullen, grant manager of Blue Ridge Women in Agriculture, said farmers currently use GMOs to ease offsetting pests and reduce the time, effort and money used for topical pesticides that are either sprayed by hand or by plane.
"Most of [the seeds that have been modified] are systemic, so they're in the actual genetics of the seed," Cullen said. "When the seed grows and sprouts, those chemicals that they have been bred into it are actually in the plant instead of being sprayed outside of the plant."
Cullen said GMOs started to be experimented with in the '60s and '70s and have been used overseas, however, in the past couple of decades, GMOs have started to gain more use and media attention.
At least 100 undocumented and small farms exist in Watauga County and there is a demand for non-GMOs in the area, but it is unaffordable for certain farmers since they must go out of their way to acquire non-GMO seeds for certain produce, especially corn, Cullen said.
"I think that a lot of farmers [that] knowingly or unknowingly use GMOs in this area, but there is a meat company that just started – Raised Right Meats – and one of the stipulations for their meat is that they use non-GMO feed," she said. "They've seen that animals are healthier, put on better weight and don't have as many issues when they are fed non-GMO feed."
David Sengel, co-owner of Fog Likely Farm, said his farm is located in Asheville, North Carolina and makes up about 12 acres of farmland, although he doesn't cultivate much. Fog Likely Farm is certified organic, meaning they're not allowed to use GMOs.
Sengel said Fog Likely Farm became certified organic four years ago, but for 10 years its produce was sold at the Watauga County Farmer's Market, sometimes up to 40 or 50 different produce items during certain instances. He said he will not be selling produce at the Farmer's Market this year, but his produce may be found at Bare Essentials Natural Market.
"I would say most farms that are smaller scale and sell at local markets like the Farmer's Market and other places do not use GMOs," Sengel said. "I'm not an expert on that and I have a feeling that people that grow on a larger scale are much more likely to use GMOs. Anyone that is certified organic does not and there are more and more organic farmers around."
Sengel said he made a commitment to only use organic seeds when he began farming 10 years ago and his farm became certified organic due to a government program incentive that he became involved with that offered a subsidy to get a hoop house for those organic certified or becoming certified.
"Generally, I'm flat out against [GMOs], although I am willing to give research a chance in some cases," Sengel said. "I think it's the kind of thing that you really need long-term studies before you leap into using it very much."
The F.A.R.M. Cafe is also a supporter of non-GMOs. The organization is supported by the F.A.R.M. Cafe's garden spot, which is half-acre and is in its third growing season. About 35 different vegetables, flowers and herbs are grown at the garden spot.
Susan Owen, designer and manager of F.A.R.M Cafe and its garden spot, said almost all of the seeds used to grow the farm's produce are donated through the Mast Store from Botanical Interests – a seed company in Colorado – or bought from companies such as Sow True Seed in Asheville.
For years now, the F.A.R.M. Cafe has used its organization and farm to feed people in Watauga County where there is a high level of food insecurity. Owen said the cafe is starting an outreach program this year, where every Saturday there will be a pop-up cafe throughout the county in hopes of reaching people who are food insecure and cannot make it to the cafe.
"I've been an organic farmer for decades," Owen said. "I try in my own health and diet to not eat anything GMO. I just try to go and grow as natural as possible. I certainly use fertilizers, but I don't use anything GMO."
In the past couple of years, there has also been a lot of debate over the effects of GMOs. Many studies claim that GMOs are safe, but there is also a lot of speculation on the effects of GMOs on human health and on the environment.
Due to the lack of long-term research to prove the effects of GMOs on human health, many consumers are asking for GMO labeling.
There have not been any recent initiatives for GMO labeling in the state, but in March 2011, North Carolina representative Glen Bradley introduced House Bill 466. The bill would require GMO labeling, specifically among milk products that received the recombinant bovine growth hormone.
The manmade hormone has been used among farmers to increase milk production in cows, but several studies have found that the hormone also increases the growth hormone and certain tumors have developed among cows, according to the American Cancer Society.
The bill was passed the very next day to the Agriculture Committee, but to the dismay of non-GMO supporters the bill eventually died.
"As a consumer, just like you want to know what ingredients are in what you're eating, you should know if there's a potentially harmful process that went along with getting food on your plate," Cullen said. "I think knowledge is power and even if you choose to buy GMO products, at least you know that's what you're getting – whereas if nothing is labeled, it's harder to tell."
Story: Chamian Cruz, News Reporter
Photo: Laney Ruckstuhl, News Editor