The Student Government Association will host a first-time event called Love is Louder to promote mental health awareness on campus April 26 in Crossroads Cafe from 7 to 10 p.m.
The event is part of a campaign with the same title that was started by The Jed Foundation, actress Brittany Snow and MTV. The purpose of the campaign is to show support to those who feel alone, misunderstood or mistreated.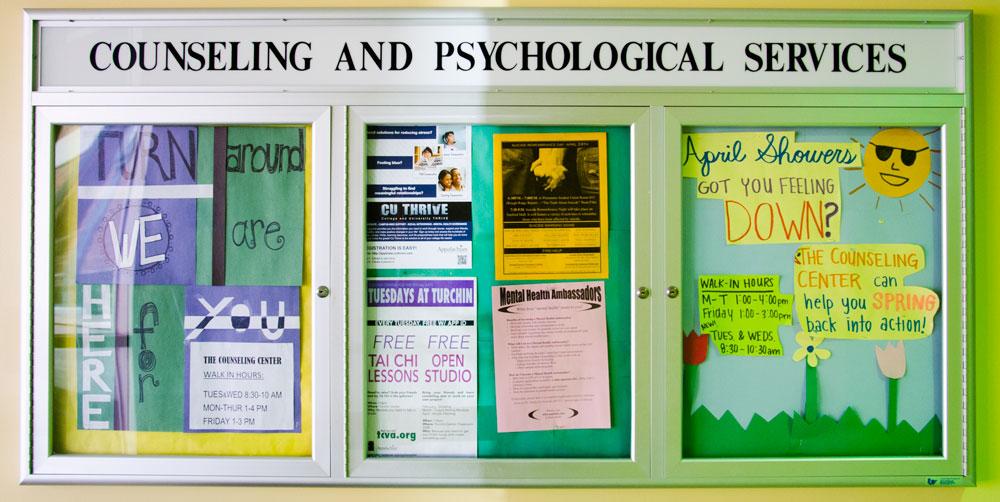 SGA President Dylan Russell said Love is Louder seeks to break down the stereotypes and stigmas surrounding mental health.
"As a student who has taken advantage of our Counseling Center, this program is pivotal to celebrating a culture where we celebrate the resources we have and break down stereotypes that exist as we proudly demonstrate that love is louder," Russell said.
The event, which has been planned in correspondence with the Counseling and Psychological Services Center, will include live music, a photo booth, free coffee and speakers on mental health concerns.
Alyssa Frizzelle, SGA director of Student Affairs, said the speakers are not definite yet, but a representative from the Counseling Center, a student from Mental Health Ambassadors and at least one member of the High Country division of the National Alliance on Mental Illness will most likely be present.
"We really just want to educate students and give them the tools to effectively communicate with others around the sensitive topic of mental illness," Frizzelle said. "Though Love is Louder encompasses everything from bullying to negative self-image, discrimination, loneliness and depression, we really just feel that it's a positive message to spread across campus, especially as it relates to mental health."
Dan Jones, the director and chief psychologist of the Counseling Center, said the No. 1 presiding problem with college students is anxiety.
"No. 2 is depression and No. 3 is relationship problems," Jones said. "Usually about 10 percent of the student body comes in at least one time during the year."
Jones said the Counseling Center can offer a variety of services.
"We have a limited time model, generally we can see people for up to 10 individual sessions per academic year," he said. "We offer group therapy that students can go to as long as they choose."
The Counseling Center also offers 24-hour emergency services while classes are in session.
"If a student has an emergency, like if there is a case of sexual assault or rape, or if they feel like they are going to hurt someone or themselves, the campus police will be in touch with us and we will respond to the emergency," Jones said.
Frizzelle said Love is Louder is an important event because it will give students the opportunity to learn about mental health and to become more aware of the negative portrayals students are sometimes taught in regards to mental illness.
"It promotes the positive message that, no matter what someone is going through, expressing love, care and concern to those individuals is always more powerful and helpful than any other response you can give," Frizzelle said. "Mental illness is so much more prevalent on college campuses than we sometimes choose to believe, and by teaching us how to respond compassionately, we are giving our students the tools to help one another."
Story by Nicole Caporaso, News Reporter
Photo by Morgan Cook, Staff Photographer