All-male Lovill Residence Hall could become co-ed, pending decision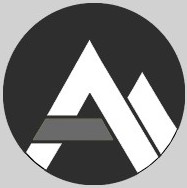 The currently all-male Lovill Residence Hall may change to a co-ed dormitory in the 2014-15 academic year.
A decision to make the change is pending final approval, Tom Kane, Director of University Housing, said.
The decision was made by University Housing collectively and should be decided by the end of the week, said Shannon Jordan, assistant director of residence life on east campus.
University Housing started discussing the issue earlier this fall and decided to make the change for a couple reasons, Jordan said.
"It appears that men do better conduct-wise and GPA-wise when they are in a co-educational environment," Jordan said.
Jordan also said that Lovill Residence Hall has a focus on men and masculinity, with one floor having extra focus on that topic.
"The floor is a residential learning community called the Ultimate Man," Jordan said. "The entire building's focus on men and masculinity has not taken off like we wanted it to, so we have decided to focus our efforts in this area by shrinking it down to one floor."
As a result, the Ultimate Man Residential Learning Community will stay in Lovill Hall on one floor.
In addition, it is more than likely that males and females will be separated by floor, Jordan said.
Lovill Residence Hall is located across from East Residence Hall on the east side of Appalachian's campus.
It was built as a residence hall in 1966 and has served as Appalachian State University's only all-male dormitory since 2010, Jordan said.
The residence hall was named after Capt. Edward F. Lovill, an attorney who helped write the bill for the establishment of Appalachian Teacher's Academy, according to housing.appstate.edu.
Story: Gerrit Van Genderen, News Reporter