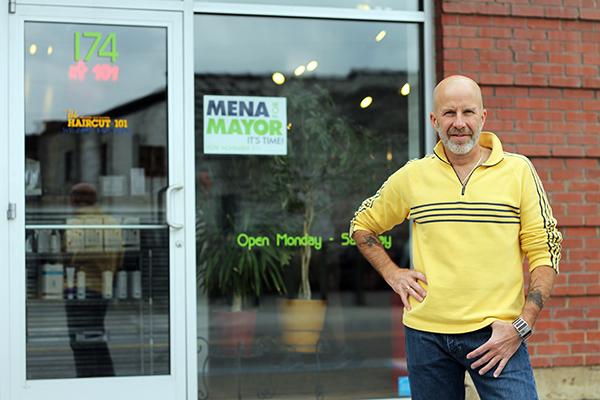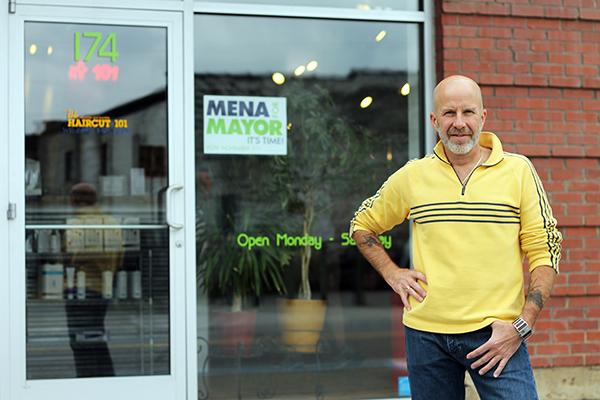 John Mena remembers the attitude his father, who was in the army, had while he was growing up.
"You could never tell my dad you couldn't do something," Mena said. "He'd say, 'You can do it and you will do it.'"
Mena has used this philosophy throughout his 25 years of owning a business in Boone, and thinks it is what the local government in Boone and Watauga County needs.
"I think we need to look at a problem, come up with a solution and implement it," he said.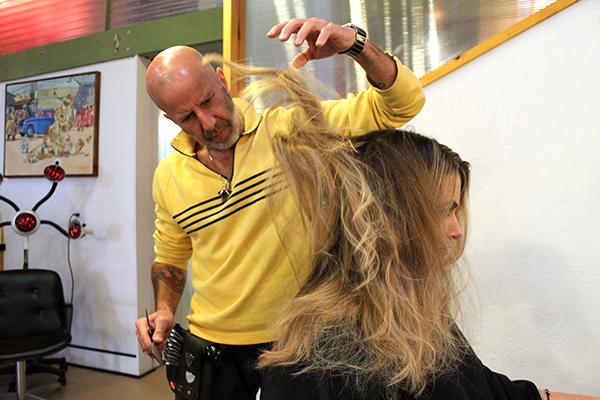 And so Mena has decided to run for mayor of Boone for the 2013 municipal elections.
Mena ran for the office once before in 2009, but lost. This time is different, he said.
"The last time I ran, it was a last-minute thing," Mena said. "The incumbent was running unopposed. I just didn't see any changes, and I haven't seen any changes in the last 25 years. And that's what really got me into running again."
Mena, who owns Haircut 101 on Depot Street, moved to Boone to open a hair salon in the 1980s and fell in love with the town. When a business partnership fell through, he opened Haircut 101 in 1989.
"I felt at home here," Mena said. "I felt comfortable here."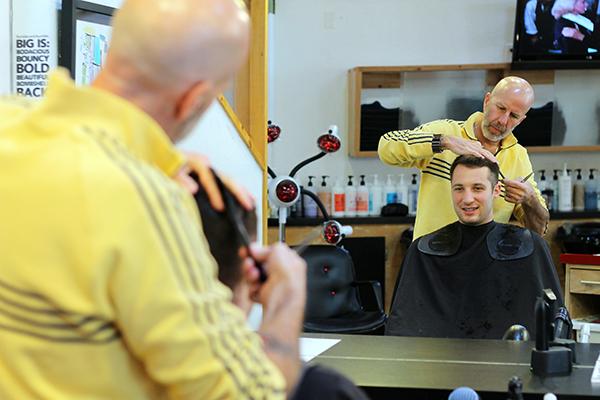 Mena said his job gives him the opportunity to understand the problems citizens of Boone face.
"I talk to people every day," he said. "I have people sitting in my chair that are far left-wing and far right-wing and they've been clients for years and years. And we're not gonna come eye-to-eye on a lot of issues, but we do converse, we can talk to each other about it and agree to disagree sometimes about what's going on in this country."
If elected, Mena said he will take more time off from working.
"My business is at a point where I feel comfortable taking some time off," Mena said. "I love working. I work six days a week and I enjoy what I do. I've got a terrific staff that can pick up the slack, and I would like to dedicate a couple days a week to working for the Town of Boone."
Bishop Glover has worked at Haircut 101 for two years and works as campaign manager for Mena.
She said she knew immediately she wanted to be involved in Mena's campaign.
"[Mena's] role as my boss played a major part in my desire to be a part of his campaign, not because he asked it of me as an employer – which he did not – but because I know first-hand what an amazing and efficient leader he is," she said.
Glover said Mena's openness and understanding is what makes him the best candidate.
"As a leader [Mena] fosters an environment in which the individuals on his team are able to showcase their talents in order to get the most accomplished for the whole," she said. "I think that sort of sums up his vision for our town. He has such appreciation and recognition for the people of this area and understands what a rich and diverse talent pool is available for our town to draw from when looking for solutions to problems."
The sense of community within Boone is something Mena thinks needs to be recognized.
"I've got kids that I've given them their first haircuts and sent them off to college and doing their hair for their weddings," he said. "And so you know, it's a community and that's what I want to drive home – that we are a community. We all live together, we work together, play together and do it synergistically."
Story: CHELSEY FISHER, Senior News Reporter
Photos by MOLLY COGBURN, Staff Photographer