Men's golf looks to carry momentum to SoCon play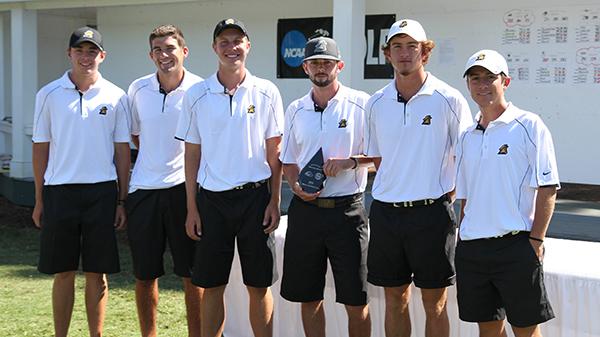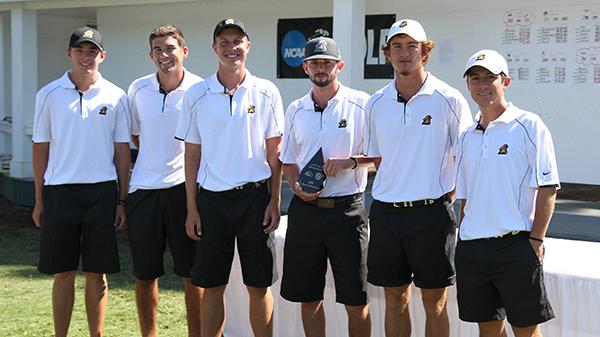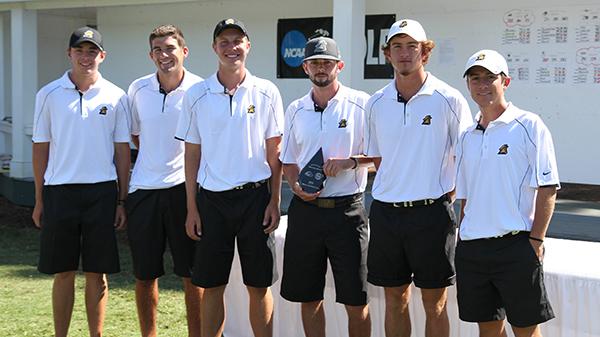 The Appalachian State men's golf team earned a second place finish at the Myrtle Beach National Invitational in Myrtle Beach, S.C. on Sept. 24.
The Mountaineers finished three strokes behind first place Southern Wesleyan University, totaling 571 strokes and five-under-par for the team as a whole.
Senior Casey Komline finished first place individually with a second round score of 71 and tournament total of 140.
However, despite his individual success, Komline counts a team tournament victory as a goal for his final year on the team.
"It was really frustrating to lose by one [stroke individually]," Komline said. "But I think we're going to have the team win this coming week – we should have a good chance at winning."
Among the group that played in Myrtle Beach last week was sophomore Lee Mitchell, who returned to play following time spent on the disabled list.
"I actually had surgery in the fall last year," Mitchell said. "But I'm as strong as I've ever been in three years. It's awesome."
The Mountaineers will participate in three more tournaments this fall before taking a break for the winter. The spring season begins Feb. 24 at the Pfeiffer Intercollegiate in Kannapolis.
From there, the Mountaineers hope to push for a conference championship and regional opportunities after that.
"We've got great opportunities to win," coach Bill Dicus said. "When we go into the conference championship, we don't go in to finish second, we go in to win it."
With several seniors leaving after this year and a team composed of many upperclassmen, future challenges will fall on newcomers like freshman Patrick Moriarty.
"We've got a good freshman in Pat," Mitchell said. "He's going to be a steady player for us down the road."
Moriarty finished 25th overall in the Myrtle Beach Invitational, shooting a 71 in the first round and 77 in the second.
"I would consider us a top-tier Southern Conference team," Dicus said. "Men's golf is probably the marquee sport for the Southern Conference, so it's a tough conference. With the momentum we get from this past week, hopefully we're going to build on that."
The men's golf team started their most recent tournament, the John Telich Invitational, Monday in Cleveland.
Story: Chris Deverell, Intern Sports Reporter
Photo courtesy of Erika Carrubba