Men's soccer defeats ETSU
Men's soccer defeated East Tennessee State University 1-0 Friday night with at their first home game of the season.
The team now has a 5-1-0 against ETSU.
This marks the team's first win in the season opener since 2009, according to a news release.
"We've played them my two years I've been here and both games have been in overtime," junior goalie Danny Free said. "So we know they've been a good team."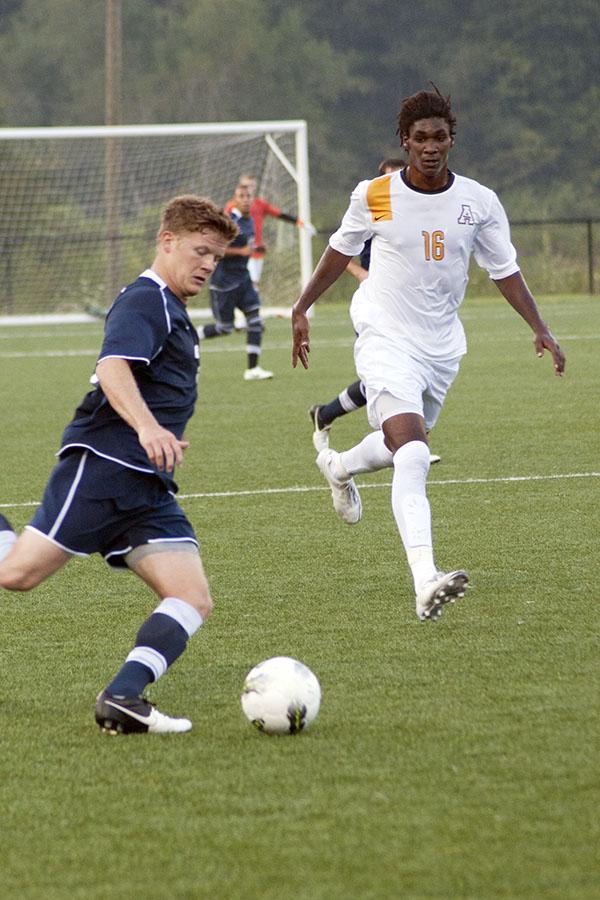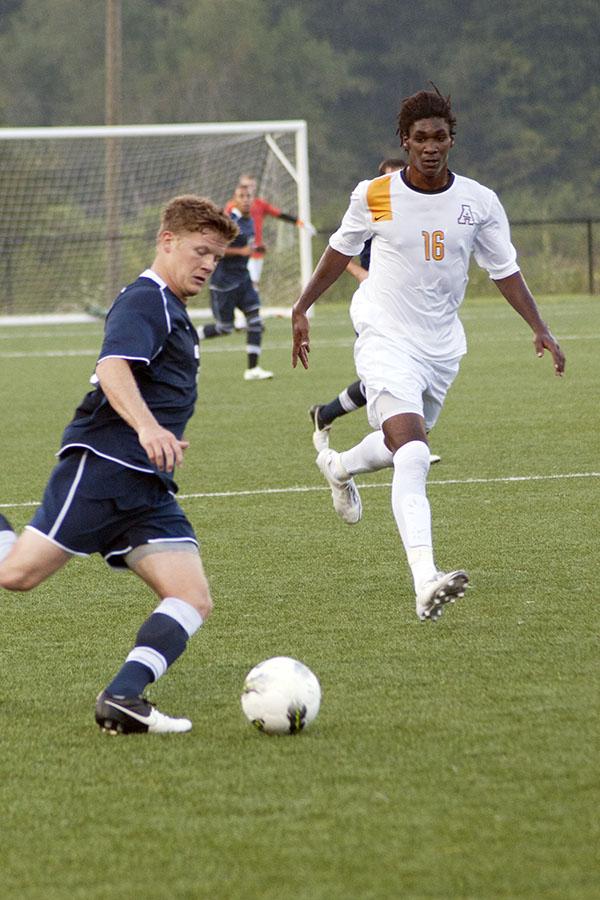 ASU's defense prevented ETSU from scoring.
"Defensively as a team, I think we were fantastic," Head Coach Matt Nelson said.
Senior midfielder David Dodge scored the sole goal with an assist by freshman midfielder Matt Melton.
"David has shown up in every game he's played," Nelson said. "I give him credit, he stepped up, he needs to show up in the big games and he's doing that. We couldn't be happier."
Dodge said it felt good to score the goal.
"I didn't have too much to do," Dodge said. "Just be at the right place, at the right time."
The win came out the perfect time, after last Saturday's loss to Virginia Military Institute.
"The win on Saturday was huge for us," Nelson said. "I think not just the win, but the performance on Saturday helped our confidence."
Freshmen midfielders Matt Melton and Luke Adams stood out throughout the game, as they continued to sub throughout the game.
"They're very good. They fit into the system well," Dodge said. "I don't think their level dropped off any when they subbed in and out. They kept the game going"
The Mountaineers will travel to play UNC-Asheville 4 p.m. Thursday.
Story: LAUREN OSBORNE, Intern Sports Reporter
Photo: COURTNEY ROSKOS, Intern Photographer