Men's soccer ties, coach 'frustrated with the performance'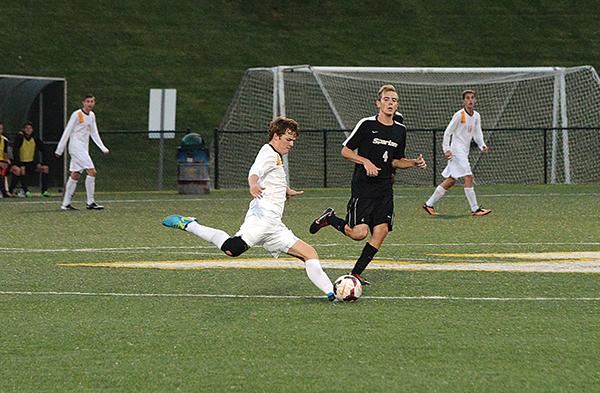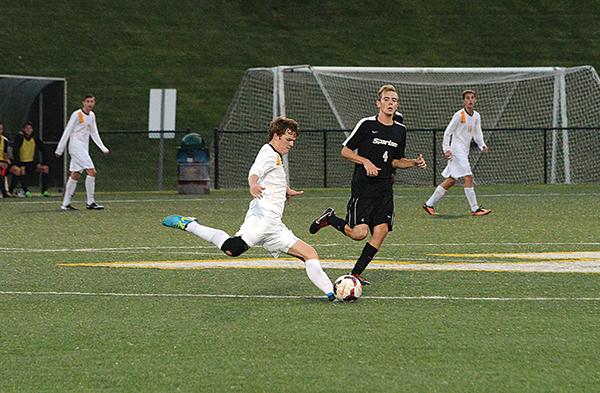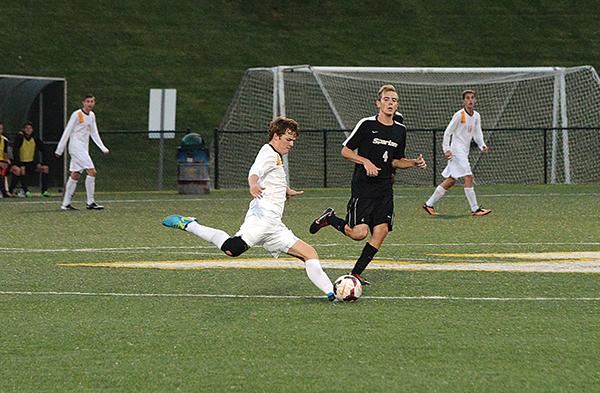 After a double-overtime game Sunday, the Appalachian State men's soccer team tied 1-1 with University of South Carolina-Upstate.
The Mountaineers scored their single goal late in the second half thanks to sophomore midfielder Trey Hemphill.
The team nearly matched USCU foul for foul during the game as they ended up with 12 to their 11. USC-U's tough defense took a long time for the Mountaineers to break until Hemphill's breakaway shot at the 74:50 mark.
"This game was pretty tough because they sat fairly deep on us," said Matt Nelson, head coach of the men's soccer team. "They defended from a really deep position, and it was tough for us to break them down."
App State was projected to beat the Spartans but had difficulties finishing the shots they set up.
The Spartans shut down the Mountaineers into 18 corner kicks by the end of the 110-minute game while the Mountaineers only pushed them into two corner kicks.
"In and around the box, we definitely need to finish our chances when we have them," Hemphill said. "Sometimes they don't come too often, so we have to pick and choose our chances."
The Mountaineers took twice as many overall shots as USCU, totaling 14 shots and three on-goal shots to the Spartans seven total shots. With so many chances and not many finishes, the team knows they need to step up their game when they play Lipscomb.
"It's hard right now because you're frustrated with the result, you're frustrated with the performance. We're probably going to work on the attacking side of things," Nelson said. "I'm not sure any of the positions were really good enough tonight."
The recent tie brings their record to 1-1-3.
"It's an opposition we were expected to beat, so, obviously, it's a disappointment to come out with a tie," said Danny Free, a senior captain on the team. "We need to work harder for our next game."
Their match against Lipscomb on Friday in Nashville, Tenn., is a necessary win, Hemphill and Free said. The Mountaineers only have three games left to play before Southern Conference games begin.
Story: JESS LYONS, Intern Sports Reporter
Photo: OLIVIA WILKES, Staff Photographer