Men's soccer wins first two games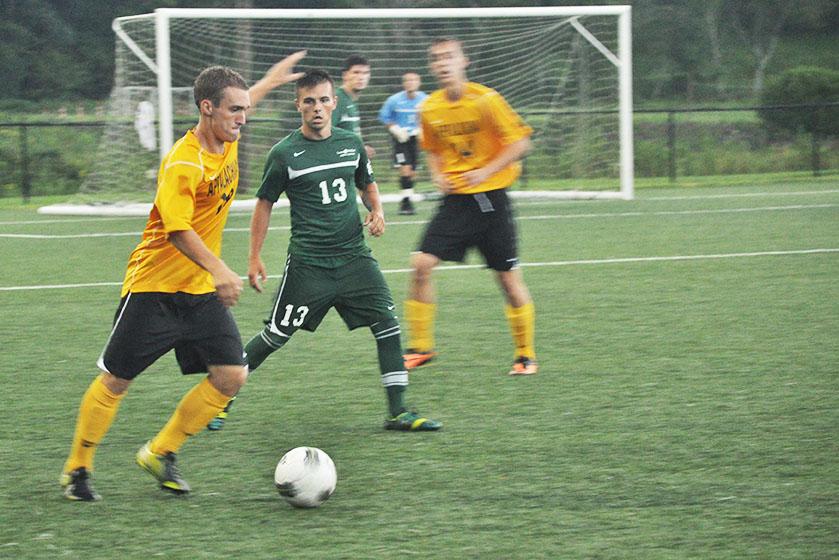 The Mountaineers dominated the Lees-McRae Bobcats 3-0 in an exhibition game last Sunday.
Referees ended the Appalachian State men's soccer game midway through the third period due to lightning in the area.
App State also decisively beat Virginia Military Institution 4-1 on Wednesday.
Freshman Zach Joens led the way, contributing three goals total.
"It's a very good start and hopefully we can go on as we need to," senior captain Danny Free said. "The game was a good way to begin the year."
Free said that adding 12 new freshmen to the team changed its dynamic this year. However, with starting freshmen Stephen Chapman and Jordan Melia, the team doesn't seem too worried about the influx of new players.
"We don't really know what to expect with 12 new players, but we know we're good and today was a nice surprise," Free said.
The close nature of the team shows through in its chemistry on the field and the constant support given to its new players.
"It's awesome. The team unity is just so close – we're so close knit," said Ben Steen, a freshman on the team. "The seniors are helping us get better every day,"
Steen is ready for the season and believes the team is as well.
"My expectation is to have a winning season, and with hard work it's going to come," Steen said.
App State has one more exhibition game before their regular season begins Aug. 30 at home against Marshall.
Story: JESS LYONS, Intern Sports Reporter
Photo: MAGGY BOUTWELL, Intern Photographer