Men struggle on the road, women's tennis is victorious in home opener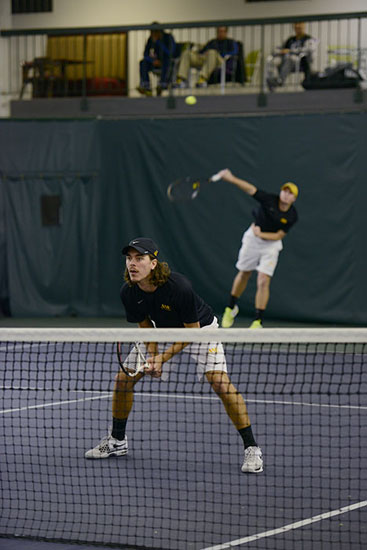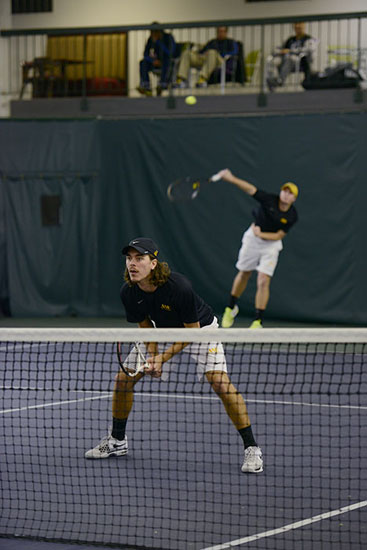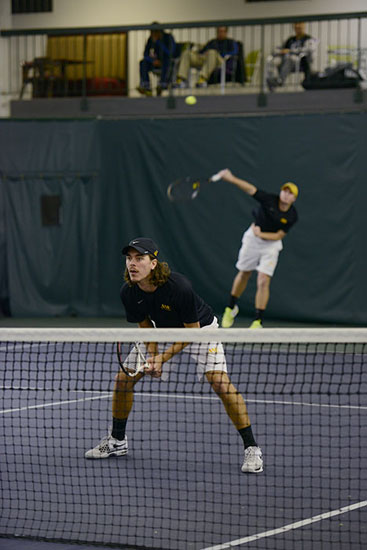 The early season struggles for the men's tennis team continued Saturday after falling to the UNC-Asheville Bulldogs 1-6, dropping them to 1-5 overall on the season.
The match started off promising for the Mountaineers. The duos of Sebastien King/Jan-Willem Kleynhans and Andrew McKinnon/Steve Karendal won the first two doubles matches and gave App State its first doubles point of the season.
However, that would be the only bright spot of the afternoon. The Bulldogs quickly took control of the match after that, winning all six singles points.
The season has not gotten off to the start the Mountaineers had hoped for.
"It's tough, there are no excuses, but we lost our top three guys from last year," coach Bob Lake said. "So many guys have had to move up spots. Everyone just needs to get better at where they are playing at now… we need someone to rise up from the ashes and make something happen"
On the other hand, the women's team continued its winning streak Saturday with a 7-0 sweep of Radford University, improving its record to 4-1. This is already the team's third shutout of the young season and the 4-1 start is its best since 2006, according to goasu.com.
"I think that the level of play in general has improved over the years," head coach Colin Crothers said. "The talent level has gone up, so practices are better. We are a deep team, also, so I can play multiple lineups."
Saturday's match was highlighted by freshman Clare Cox's performance at the No. 2 position with a clean 6-0, 6-0 sweep of the match. The freshman's emergence as one of the team's top players has given the lineup depth.
"Clare has played unbelievable tennis," Crothers said. "She is an in-state recruit who I thought would play a good five or six singles. She has yet to lose a set this season at No. 2. I see Clare moving to the number one spot next year and doing very well."
The women' tennis team will play a home match Sunday against North Carolina Central University at 2 p.m. The men's team will face another road test Saturday at East Carolina University for a match at noon.
Story: JORDAN DAVIS, Sports Reporter
Photo: COURTNEY ROSKOS, Senior Photographer