App State men's basketball announced Wednesday an updated home uniform for the upcoming 2023-24 season. 
The new look features multiple changes to the jersey and shorts, adding new designs, logos and personalization. 
This year's uniform sees horizontal shoulder stripes and vertical side stripes removed from the white jersey. Instead, the black and gold border appears around the lining of the neck and arms.
Numbering also experiences a slight change, having both a thin white and gold border to the solid black number. Last year's uniform numbering was a black number with a thicker gold border.   
The biggest change is the addition of the player's name on the back of the jersey. The previous two jerseys did not include the player personalization.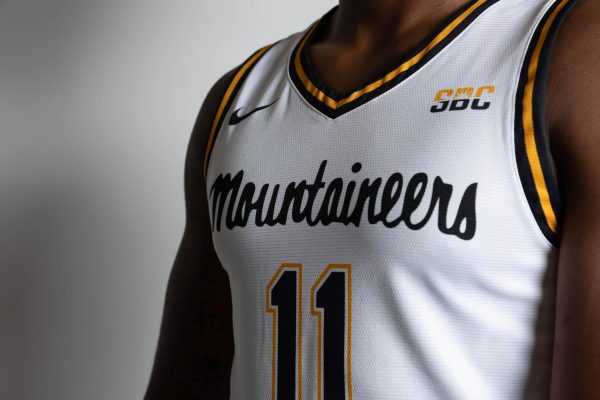 The shorts remain similar to the previous uniforms with only two major differences. First is the inclusion of a black and gold striped waistband to compliment the same vertical stripes down the side of the leg. The other change to the shorts is the addition of the Block A logo on the lower part of the right leg.
The uniforms have not changed branding. The changes come solely as a refreshing update, as App State is still partnered with Nike in the creation of their uniforms and clothing.
The previous jerseys had been in use since the beginning of the 2021-22 season. 
As for right now, the black away jerseys will remain the same as the previous two seasons.