Rollercoaster ride continues
The Mountaineers (9-14, 6-8) have been up and down all season, and after their latest 69-58 loss to ULM, have lost two straight for the second time in their last five games.
App State's lone win so far in the month of February was its 65-62 win over Troy, but the slow month came after the Mountaineers ripped off five wins in January.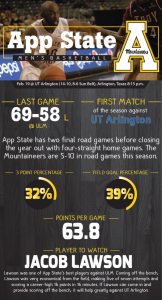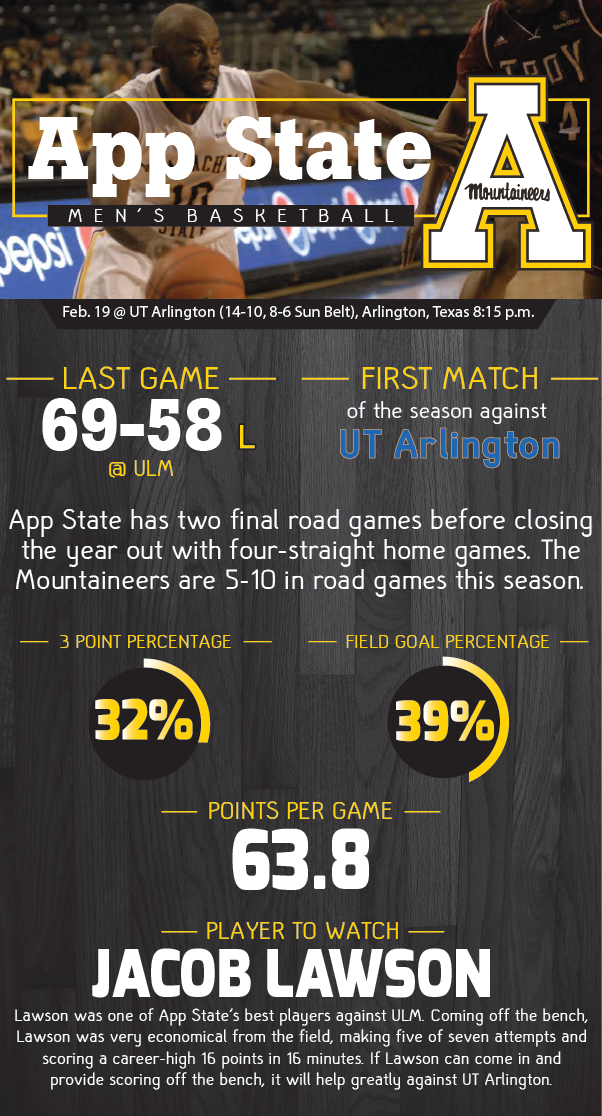 The Mountaineers have already matched last year's win total of nine, but with six games remaining, surpassing that total has to be a priority for the morale of a young team under a first year head coach.
Getting home once again
App State's next two games are road contests, but after that, the squad's final four are home games.
That's good news as the squad searches for late season confidence. The Mountaineers are 4-4 at home compared to their tough 5-10 mark in road contests.
App State has had some exciting games at home this season, including thrilling single-digit wins over conference foes Georgia State and Troy.
Closing out the season in Boone should greatly benefit both the men's team, which has been subject to tough conference travel schedules this year.
STORY: Cory Spiers, Sports Editor