End of season streak
The Mountaineers snapped a season-long five-game losing streak with a 66-43 win over ULM at home Feb. 28.
Now, the team focuses its attention on the last two games on the schedule – both of which are home contests.
App State is 1-1 against its final two opponents, Texas State and UT Arlington. The team lost on the road to UT Arlington but knocked off Texas State 64-58.
The Mountaineers have already surpassed their win total from last year, and an extra win or two to close the season on a positive trend would be great for a team in its first year with a new head coach.
How does the future look?
The Mountaineers will lose fifth-year senior forward Tommy Spagnolo next season, but there should be a lot of familiar faces returning to the App State lineup next season, so the last two games will culminate a season-long learning process for a lot of players who will return next season.
Players like junior forward Michael Obacha and junior guard Frank Eaves will likely be called upon to be regular contributors again next season, so finishing strong would be a definite plus.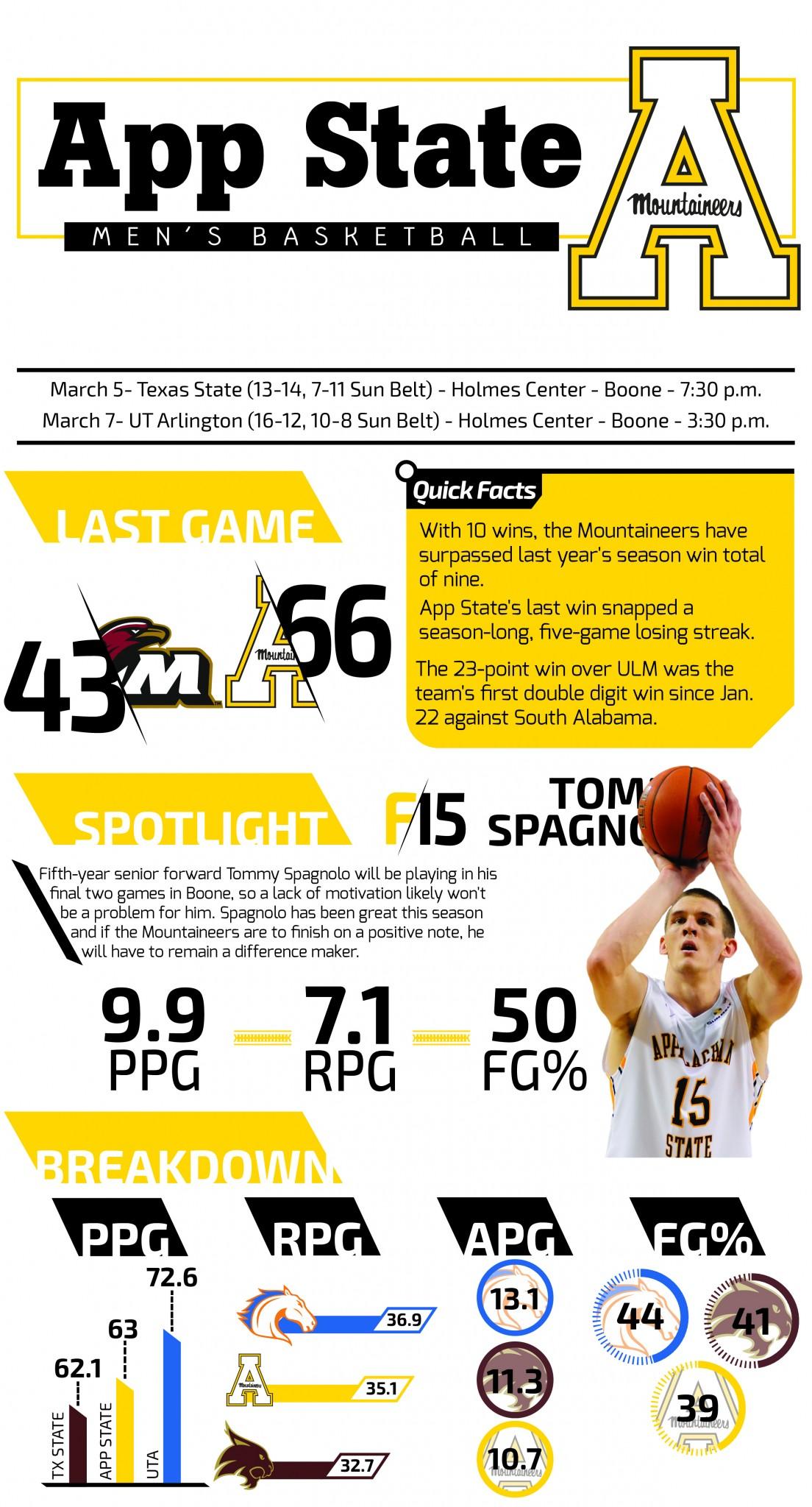 Story: Cory Spiers, Sports Editor
Infographic: Malik Rahili, Visual Managing Editor