Appalachian State tennis defeated UNC Asheville 6-1 at Deer Valley Racquet Club on Sunday to improve to 2-1 on the season.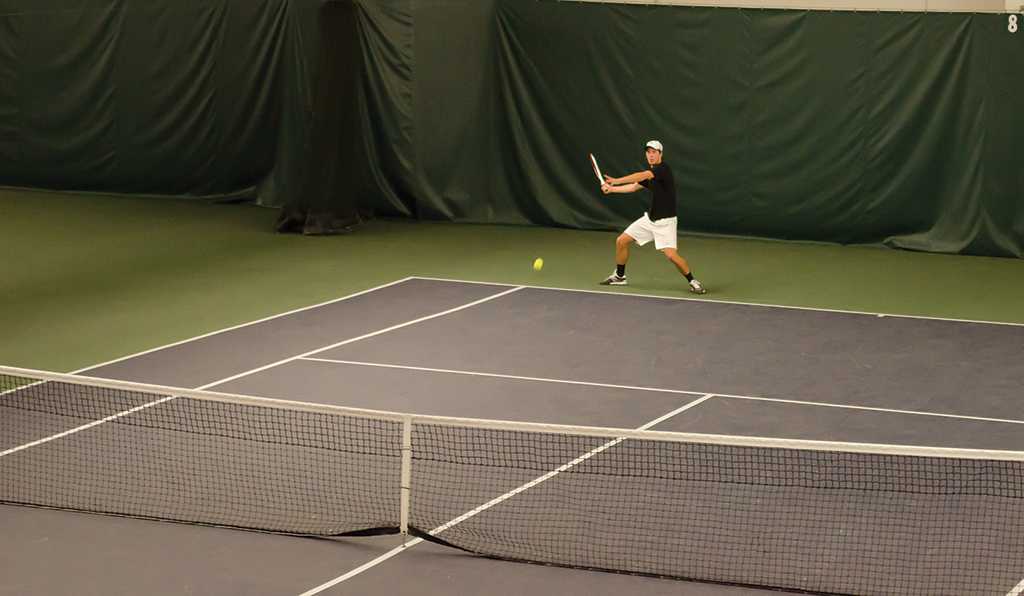 The Mountaineers flipped the script on the Bulldogs who defeated the Mountaineers 6-1 in last season's matchup.
App State took the doubles portion of the match by  winning their first two matches 8-6 thanks to the pairs of sophomore Zach Bost and senior Sebastian King, as well as freshmen Oliver Casey and Daniel Hoang.
The Mountaineers couldn't beat the Bulldogs in the third doubles match losing 6-8, but the Mountaineers still won the point with their two-thirds majority wins and started the match with a 1-0 lead.
"We need to improve doubles, and I think it's just as important that we focus on ourselves and how we play singles," senior captain Matt Saltsgaver said. "We can't do anything about how opponents play their match, so I need to focus on mine."
The singles matches were a huge victory for the Mountaineers from matches 2-6. The lone loss came in the first match where King fell to Bulldog sophomore Daniel Kripak, dropping the first set 2-6 and the second set 4-6.
"Nobody ever lost sight of what they were doing," head coach Bob Lake said. "We just stayed focused and they played as a good team."
App State ended the match with a victory from Saltsgaver, who closed out his sets 6-2 and 6-4.
The Mountaineers will start a 12-match road trip with a match against Coastal Carolina in Conway, S.C., on Friday. The team will not play another home match until March 29 when they take on The Citadel.
Story: Jess Lyons, Sports Reporter
Photo: Kim Reynolds, Intern Staff Photographer