Forget the ACC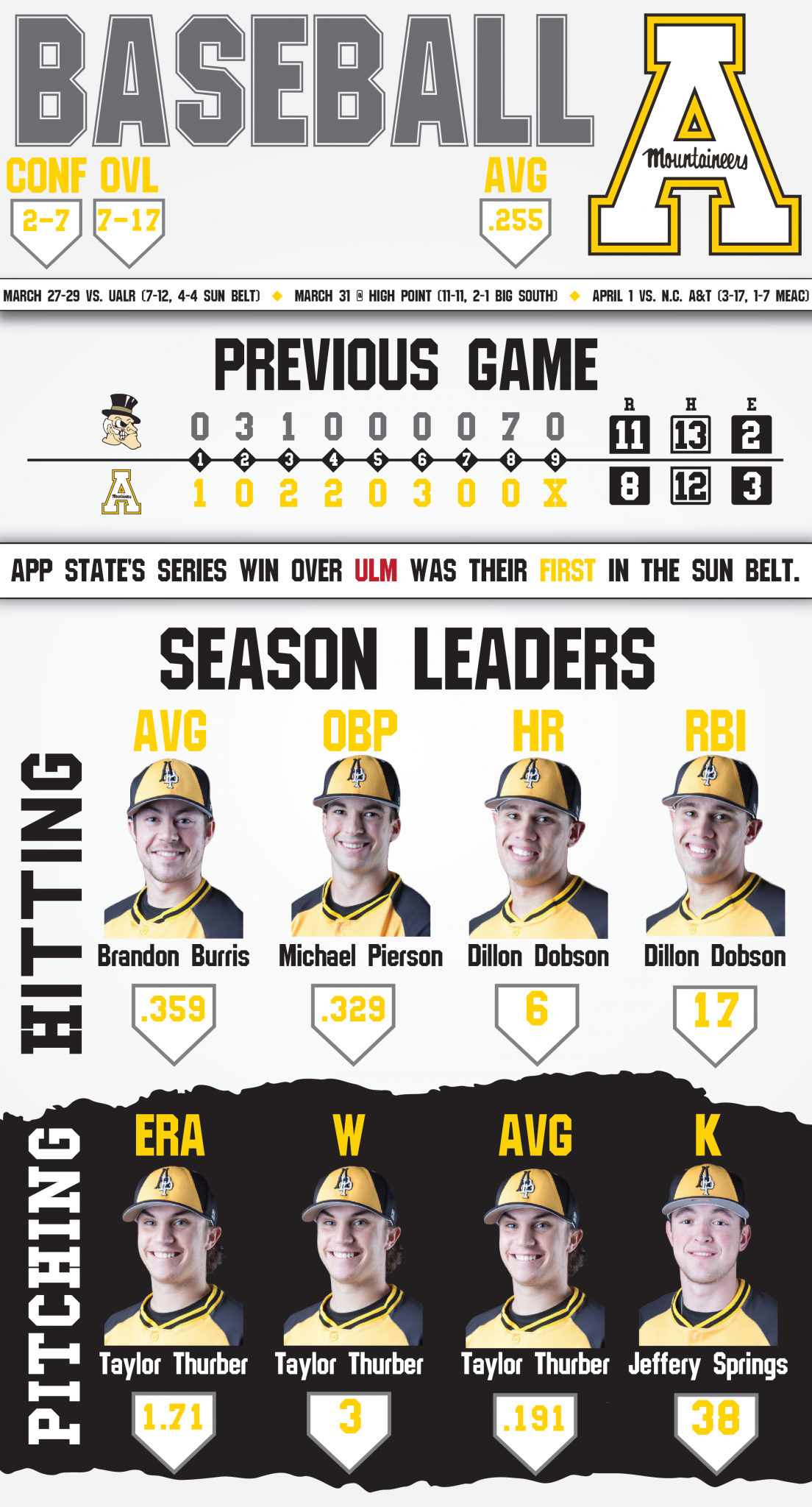 The Mountaineers had a tough back-to-back against ACC foes UNC-Chapel Hill and Wake Forest over the past two days, but the results of that don't mean much.
Certainly, it is always good to see how App State stacks up against other conferences in the country, but those games, which include a 9-0 loss to the Tar Heels, shouldn't be allowed to affect the Mountaineers' confidence.
After a Sun Belt series win over ULM that saw the Mountaineers take two out of three games, things seemed to be going in the right direction.
Things can still continue in that direction, despite the mixed out-of-conference results.
The Mountaineers head to the road to face UALR for three games this upcoming weekend.
It's always tough to win on the road, but considering how App State handled ULM, it's not unrealistic to expect a win or two.
Lucky Sevens
Seven seems to be a lucky number for the Mountaineers, at least recently.
In the series win over ULM, the Mountaineers posted seven runs in the two wins before being held to just two in the Sunday seriesw finale.
There might be more to seven than just occurring twice in wins – it also seems to be a safe number to secure an App State victory.
The Mountaineers have scored seven or more runs five times this season and have won all five of those contests.
Story: Cory Spiers, Sports Editor
Infographic: Malik Rahili, Visual Managing Editor