More than just shoes
Michael Obacha expands his charitable work to assist Nigerian youth's education 
With maintained success and national recognition for his community service work, App State basketball junior forward Michael Obacha and his shoe drive have continued to provide shoes to the youth of his native country, Nigeria.
After a return trip to Nigeria, Obacha realized that the donations people were providing should not be restricted to just shoes. Instead, he decided to include school supplies with the start of the Michael Obacha School Supply Drive.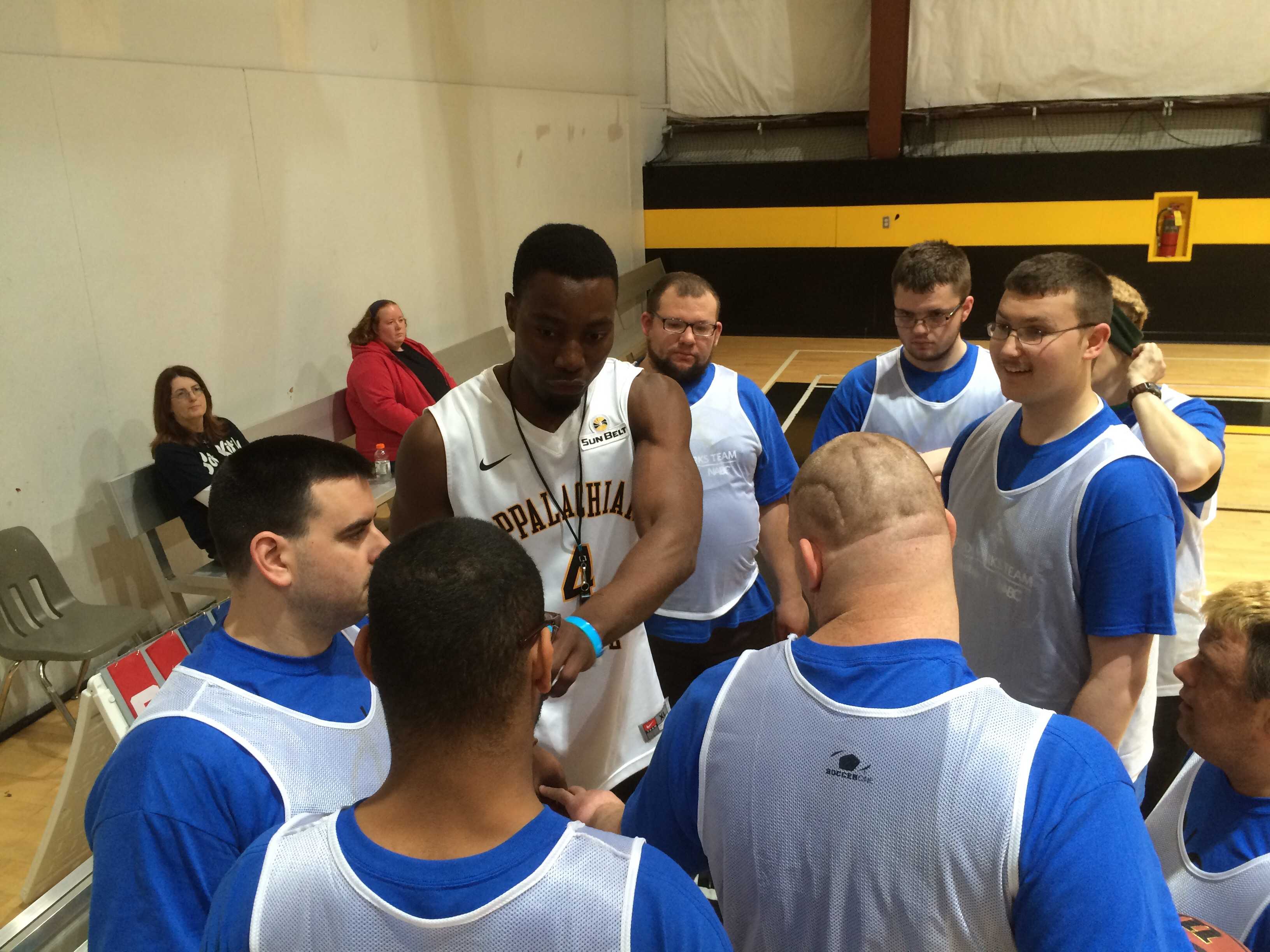 The goal of the drive is to provide 100 children with school supplies for the year. People are able to donate $40 to provide a "success pack" to a child in need. The packs include a backpack, pens, pencils, paper and other essentials. In the long run, the goal is to raise $5,000 – $4,000 for "success packs" and $1,000 to ship shoes.
"I want to help kids and encourage kids to go to school because education is something that will be with you for a lifetime," Obacha said. "The kids are the future of my country. If a future generation is educated, then the country will become the same."
A double major in economics and international business, Obacha said he wants to continue with the charitable efforts as long as he can, regardless of whether it becomes his full-time job after graduation or not.
"I want [the children] to know someone is there to help [them]," Obacha said. "I will be going this year to figure out what kids and impoverished people need and just try to help them in any way."
Approximately 700 pairs of shoes and $4,300 to help shipping costs have been donated to the Michael Obacha Shoe Drive, according to appstatesports.com. The numbers have exceeded Obacha's hopes; the original goal was 500 pairs of shoes and $2,500 in donations by July 2014.
Ideas for the shoe drive formed after Obacha realized the amount of shoes he had after playing AAU – Amateur Athletic Union – and high school basketball.
"I was part of those kids back in Nigeria before I traveled and I know what the situation was when I was there, and I know nothing has been done about it to change it," Obacha said. "I figured instead of just keeping all of [the shoes], why don't I just take them and give them to people who are in need of them?"
After graduating from high school in 2012, Obacha visited Nigeria before his freshman year at Appalachian and brought approximately 20 pairs of shoes with him on the trip. He returned to the United States with just one pair.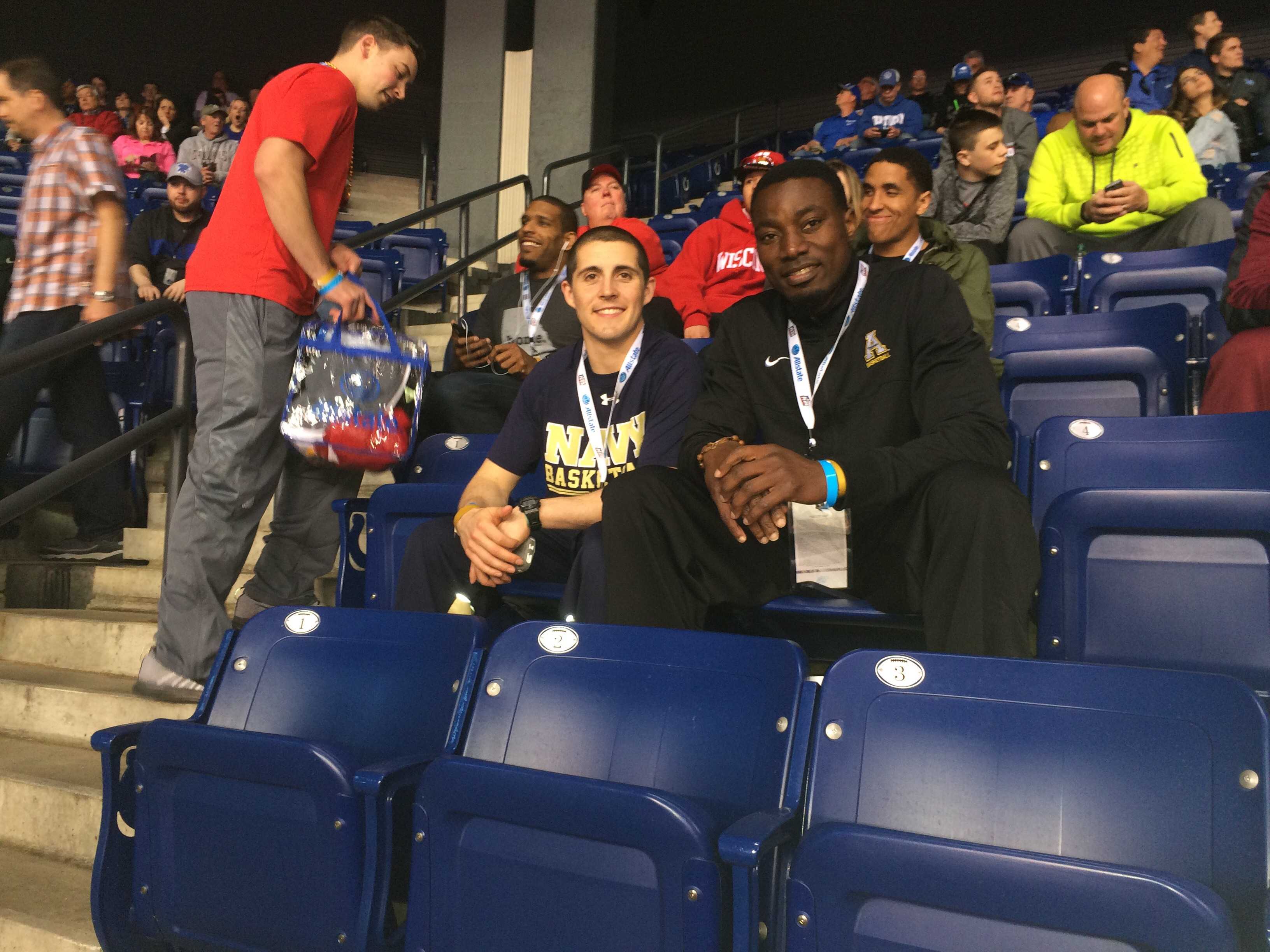 Upon his return, Obacha started to talk with his teammates about donating their extra pairs of shoes to help his cause. The idea snowballed after he approached Ryan Bower, Appalachian associate sports information director, about getting support from the community to continue the efforts.
Obacha paired up with Andrew Lovedale, president and founder of the Access to Success Foundation, which works to promote change in Nigeria through Christian-based athletic and educational programs. The partnership resulted in the NCAA being officially able to allow Obacha to conduct the shoe drive, since student-athletes are unable to be paid in any form.
"Michael has a sense of maturity that carries with him," said head coach Jim Fox in an email. "He is able to balance his academics, the rigor of Division I athletics and his commitment to his off court responsibilities."
Obacha was named to the 2015 Allstate NABC Good Works Team in February for his community service efforts. According to www.ncaa.com, the Allstate NABC Good Works Team is comprised of 10 male student-athletes; five from Division I and five from Divisions II, III and the NAIA. The student-athletes were nominated by sports information directors and coaches at colleges and universities across the United States.
In recognition of their efforts, Obacha and the other nine student-athletes traveled to Indianapolis, Indiana for the NCAA Men's basketball Final Four.
The weekend festivities for Obacha and the Good Works Team included attending the Allstate Welcome Dinner April 3, which featured hall of fame broadcaster Dick Vitale as a special guest speaker, participating in a youth clinic with the Indiana Special Olympics at SportZone Indy April 4 and being recognized on the court of Lucas Oil Stadium during the Wisconsin-Kentucky Final Four game.
"Working with those kids [at the youth clinic] reminds you to be thankful for living a healthy and good life," Obacha said. "For me to get to work with them was a special thing."
Obacha also noted being able to bond with the other Good Works Team members was a highlight of the trip. The group was able to play some pick-up games at a local YMCA while they were all together.
The recognition from the Final Four trip will hopefully expose the efforts to continue aiding Nigeria.
"To me, it feels good being honored and all, but it doesn't stop there," Obacha said. "Having people to be there and support and encourage you is really cool."
Story: Gerrit Van Genderen, Managing Editor
Photo: Courtesy of App State Athletics