Mountaineer returns from ankle injury as a leader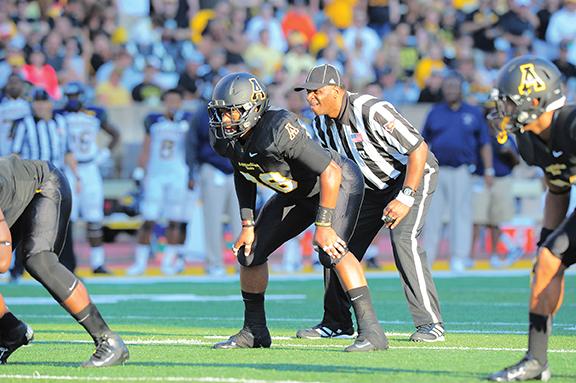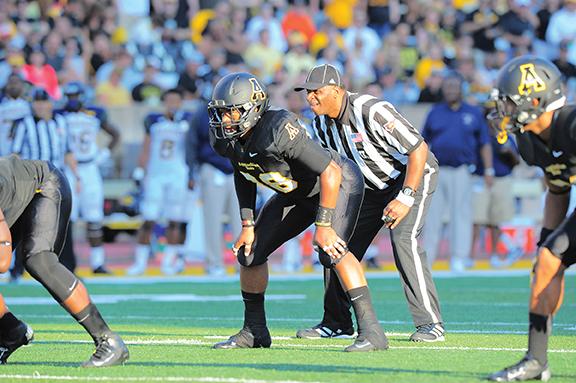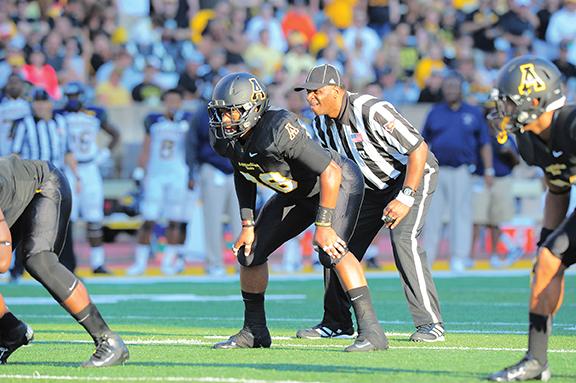 Football has some of the worst injuries in sports. Too often, you hear a story about a young man's life's work lost to career-ending injury.
Redshirt freshman inside linebacker John Law is not one of those stories.
"Every time I'm out here, every time I'm doing anything and every play, I want to do my best…that's what determination means to me," Law said.
After a severe sprain of his left ankle while stepping off the bus before playing in the Chattanooga game, Law's first college football season was cut short.
But he has since worked to get back on the field.
"Every repetition that he got in practice I saw him getting better and better," defensive coordinator Nate Woody said. "So it was easy to evaluate him to be one of our starters."
Even though Law battled multiple injuries during the offseason, it was clear to his fellow teammates and the coaching staff that he was ready to get back on the field.
"He comes to work every day and does what he's supposed to do," senior inside linebacker Karl Anderson said. "Even as a redshirt freshman, he's out there trying to be a leader."
He earned a starting spot for the 2013 season-opener against Montana. In that game, Law contributed 12 tackles, including one sack and a tackle-for-loss, and earned Southern Conference Freshman of the Week honors.
Consistent and reliable, Law is a leader in the locker room and on the gridiron.
"Some people lead by example and others lead vocally, but I think John Law steps up and does the right thing," Woody said. "He doesn't [just] do the right thing some of the time, he does it all the time and that's what we want."
While this is only his second season as a Mountaineer, there is already a lot of buzz surrounding the redshirt freshman.
Law exudes humbleness and is quick to dismiss all the praise that people give him.
"I try not to listen to it too much so I can keep my focus," Law said. "Because sometimes if you listen to that type of stuff then you get above where you are."
If the beginning of the 2013 season is any indication of what Appalachian State fans can expect from Law, they surely won't be disappointed.
"John has a lot of characteristics of guys that I've coached in the past that were not only great football players but were great people," Woody said. "John is the same way. You can see him get better every day. He has that desire to do so that maybe some people don't have the work ethic to actually fulfill."
Story: KAITLYN THURSTON, Senior Sports Reporter
Photo courtesy of Keith Cline