App State hosted the fourth Appalachian Open wrestling tournament in Varsity Gymnasium Saturday.
The tournament had been held annually for three years, but last year's event was canceled due to weather.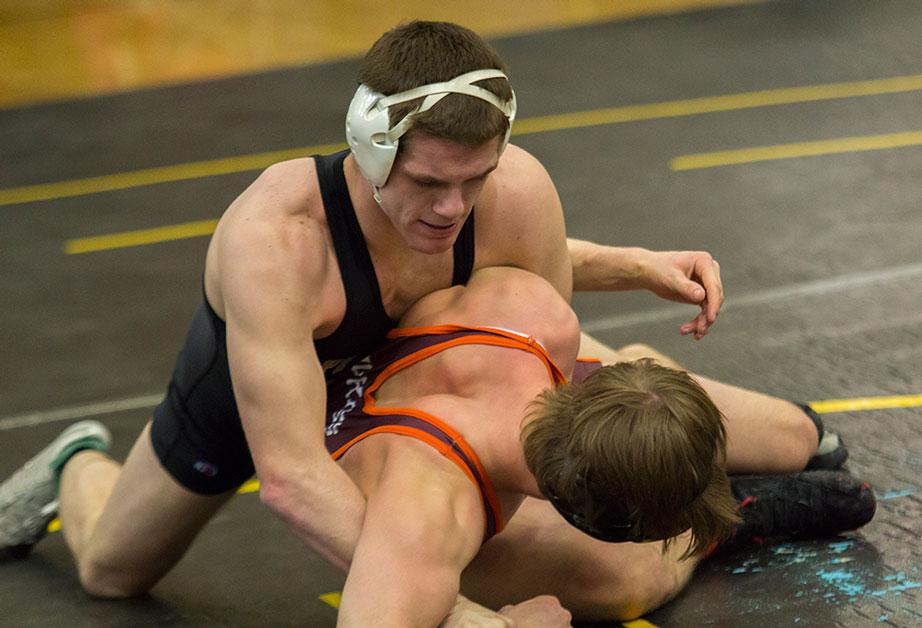 The tournament features wrestlers from all around the country, including Ohio State, University of Virginia, Virginia Tech and Chattanooga, which are all ranked in the top 25 in the NCAA.
Six Mountaineers secured top-four spots in their respective weight classes, including second-place finishes from redshirt-freshman Vito Pasone, senior Aaron Scott and freshman Nick Kee.
Freshman Forrest Przybysz notched a third-place finish in the 184-pound weight class with a 12-6 decision in the consolation round after dropping his first match.
Freshman PJ Shuler and sophomore Tyler Radford earned fourth-place finishes in the 285- and 197-pound weight classes by reaching the consolation finals, but ultimately dropping their decisions.
The Mountaineers also notched three major decisions, three tech falls and two pins on the day overall.
App State is in action again Sunday when they travel to Chattanooga. The start time is set for 2 p.m.
Story: Cory Spiers, Sports editor
Photo: Paul Hackert, Interim photo editor