Struggling with starts in the second half through the first six games this season, App State men's basketball held on to a strong defensive start to end their six-game losing streak against the Davidson Wildcats with a 78-62 victory.
Facing each other for only the second time since App State moved to the Sun Belt conference, the Mountaineers (4-3) were looking for their first win against Davidson (2-2) since 2011.
Holding the Wildcats to a 1/15 start from the field, App State pulled ahead 12-2 in the first 10 minutes of the game. Unlike last season when Davidson went on a 20-8 second half run, the Mountaineers never looked back, leading all 40 minutes of the game against their former Southern Conference rival.
"It's big, especially with coach Fox coming from Davidson, it is always in the back of your mind," senior forward Griffin Kinney said. "For the players, we wanted to get that win for him. It's an old SoCon rivalry and a good win against a good team."
Coming off of a loss against James Madison where the Mountaineers choked up a 13-point lead late in the game, Davidson went on a 10-0 run early in the second half to pull within 4 points. This time, the Mountaineers didn't let up, and a 58.3 shooting percentage in the second half secured the victory, holding Davidson to a season low in points.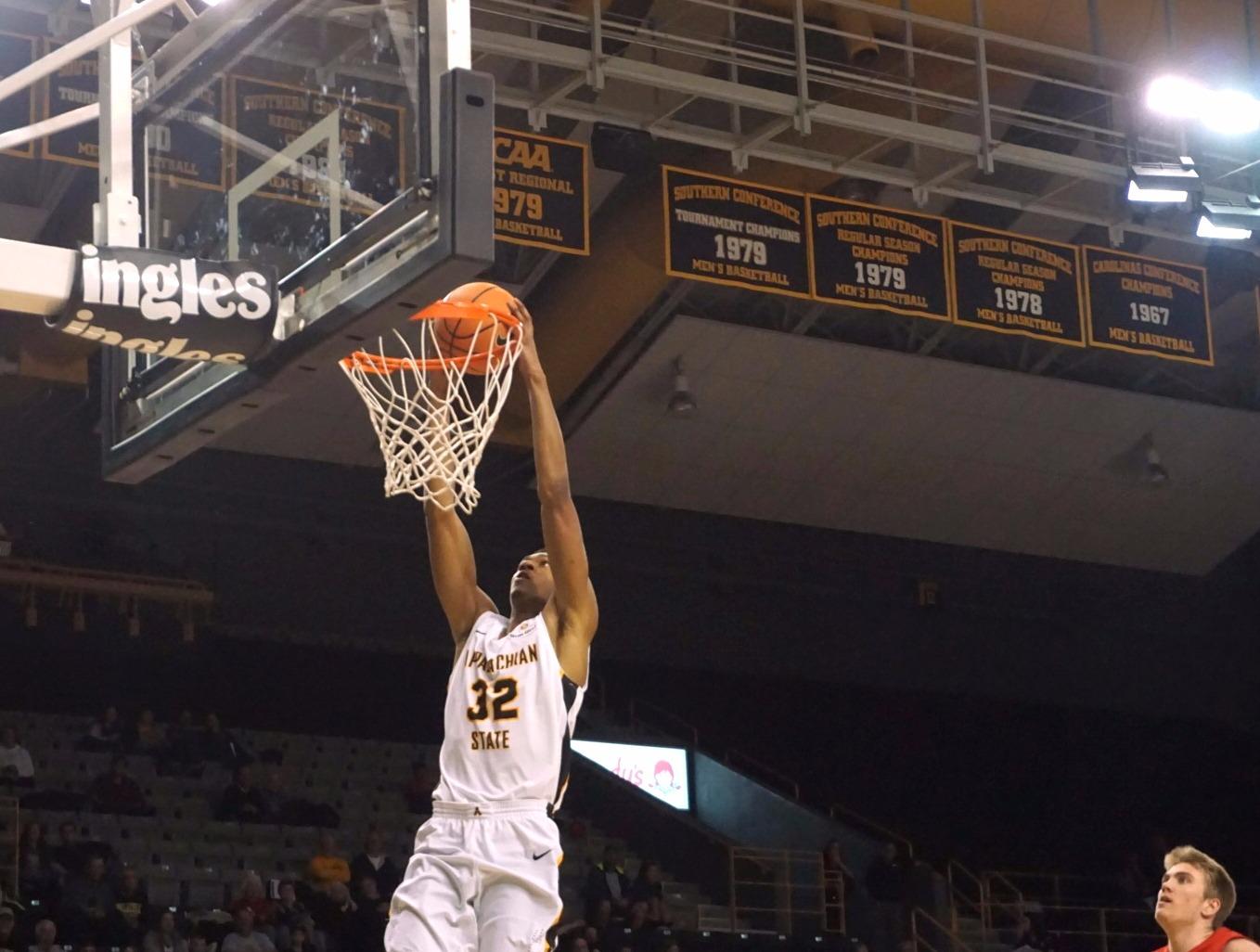 "This has got to be only the beginning and it has nothing to do with whom we play, but with our players and program," head coach Jim Fox said. "We did a great job bouncing back and I am proud of them."
Leading by as many as 13 points in the first half, the Mountaineers forced nine Davidson turnovers and shot 52.9 percent from the field. Davidson finished the half going 7/10 from the field, but look all out of sorts in comparison to their usual strong shooting.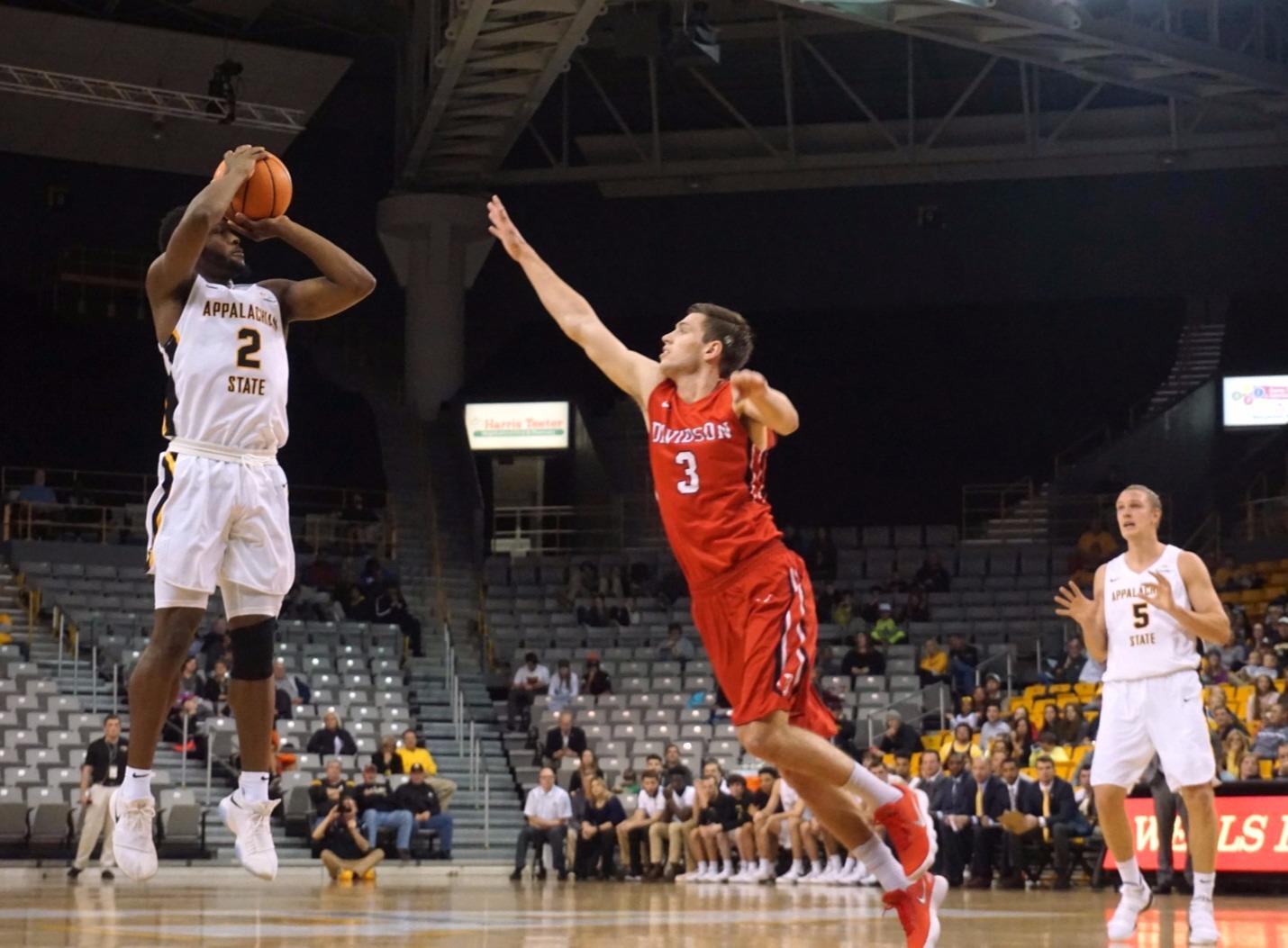 With a 36-23-halftime lead, Shabazz opened up the second half with a 3-pointer to make it a 16-point lead, but Davidson went on a 10-0 run in a span of six minutes, making it look as the Mountaineers would blow yet another lead.
This time, the Mountaineers sparked a run of their own as junior forward Tyrell Johnson forced a turnover along with senior guard Craig Hinton hustling to help Johnson secure the ball that led to a 3-pointer by freshman guard Justin Forrest.
"We played our butts off," Fox said. "They missed some shots they usually make, but we will take it. You need some luck. Especially after the other night. Our guys did a great job and set the tone. When Hinton dove across the floor leading to us hitting a three. That was incredible and set a tone."
From there, the Mountaineers pulled ahead by as many as 18 points behind 14 second half points by Kinney, and double digit scoring from Shabazz and Forrest.
"Everyone knows we have been coming out flat in the second half, but basketball is a game of runs and we did that today and had to take our turn," Kinney said.
In the end, the Mountaineers held Davidson to a season low of 62 points and had a season low of seven turnovers in front of a season best crowd of 1,216.
"We valued the ball. We are so good offensively that we can't afford to turn the ball over," Fox said. "We held onto the ball today and got to the foul line and made plays and I am proud of our guys."
App State will now travel to Virginia on Tuesday to take on the VCU Rams.
Story By: Jason Huber, Sports Editor
Photos By: Jamie Patel, Video Editor