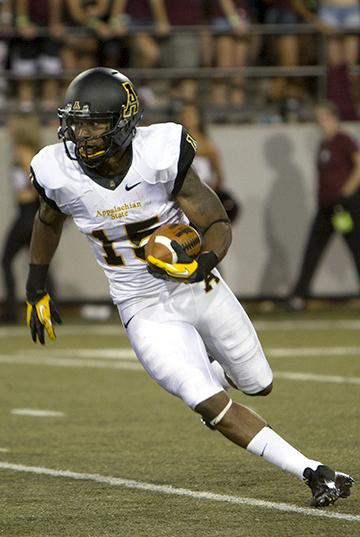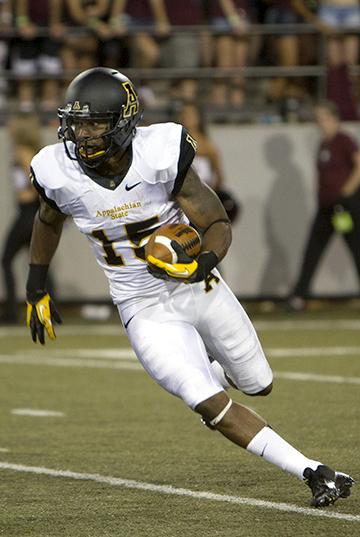 Appalachian State's football team started the season with a loss as they fell to Montana at Washington-Grizzly Stadium 30-6.
A loud, sold-out crowd and a rock solid defense hurt the Mountaineers offensive momentum and only had the ball for 23:55 as opposed to 36:05 for the Grizzlies.
Senior quarterback Jamal Londry-Jackson went down early in the game with a minor upper-body injury and was replaced with sophomore quarterback Kameron Bryant.
Bryant immediately made an impact, leading App State into the red zone multiple times in a row after not making it at all in the first quarter.
He finished 8-21 for 116 yards, but threw one interception. Londry-Jackson finished 13-21 for 89 yards. Bryant and Londry-Jackson rushed for 26 and 25 yards, respectively.
Unfortunately, the Mountaineers were unable to convert any of these trips to touchdowns and were forced to settle for two field goals. This was the first time in 102 games the Mountaineers haven't scored a touchdown and failed to score at least 10 points in a game, according to appstatesports.com.
App State's first points on the board came from a 48-yard field goal by Drew Stewart, setting a new career high.
Ricky Fergerson had a good showing on the ground finishing with 53 yards while Tony Washington and Simms McElfresh led in receiving with 81 and 47 yards, respectively.
The Mountaineers return to Boone for their next game against North Carolina A&T on Saturday, Sept. 7. Kickoff is scheduled for 6 p.m.
Story: ANDREW CLAUSEN, Sports Editor
Photo: Courtesy of MEGHAN NOLT, Montana Kaimin