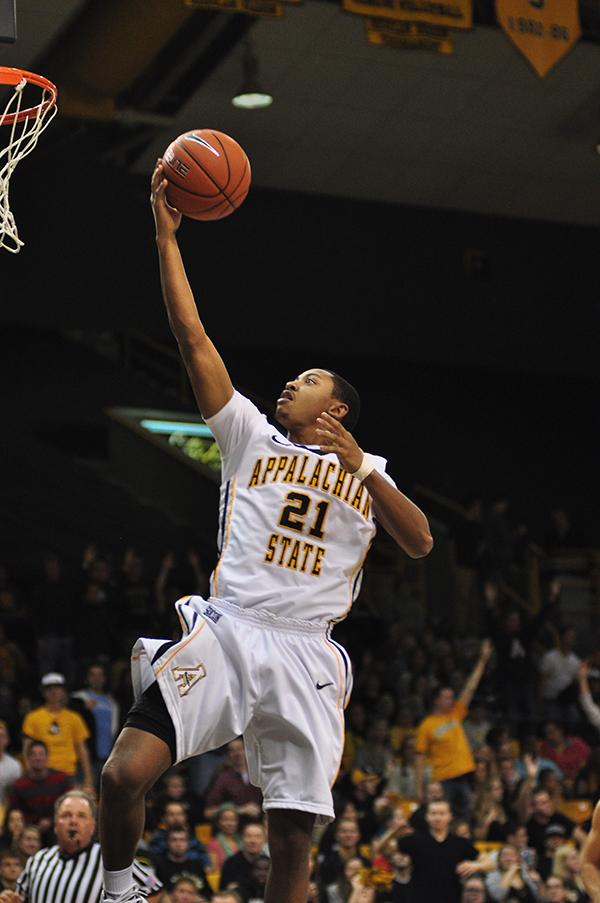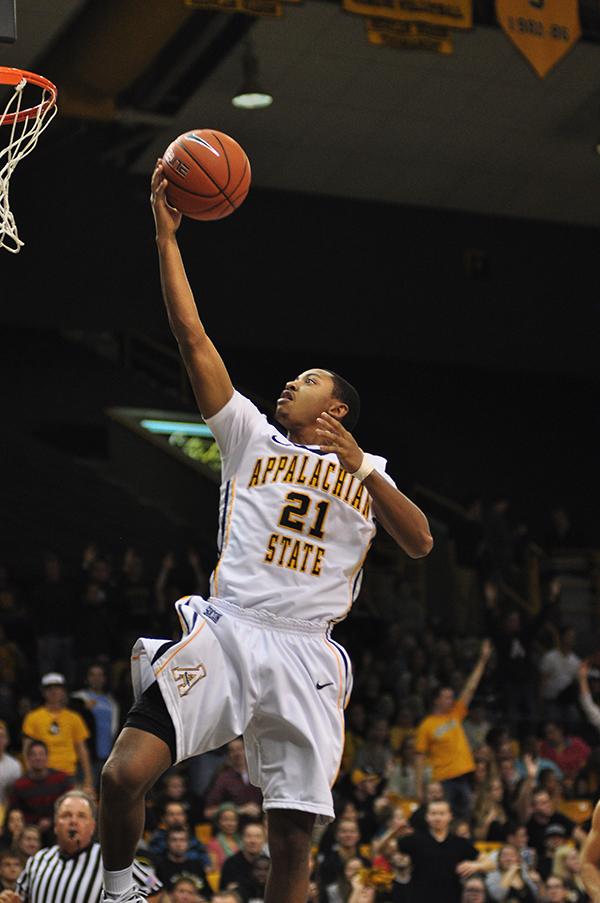 A crowd of 2,201 came out to see Appalachian get their first win in the season opener at Holmes Convocation Center.
The Mountaineers (1-0) beat Montreat College (1-2) 86-50, carrying on the tradition of winning by an average of 22.5 points in the all-time series.
ASU came out gunning, going on a 28-5 run to start the game.
Sophomore guard Tab Hamilton was on fire to start from deep, connecting on six three-pointers in the first half, one away from making the top 10 three-pointers made in Mountaineer history.
"I wasn't really thinking about [the record]," Hamilton said. "I was spreading the floor. When I spread the floor, I get open shots and after two or three of them, the goal started getting bigger and things got easier."
Hamilton would lead Appalachian in scoring with 18 points, followed closely by freshman Frank Eaves with 16 and senior Nathan Healy with 12.
Suffocating defensive pressure kept the Cavs from getting any kind of flow to their offense. Montreat would only have one assist in the half and four total, while Appalachian dished out 15 total.
The second half showed more of an effort from Montreat, but head coach Jason Capel thought that was because they "let off the gas a bit."
"When you're the better team, we're supposed to put teams away," Capel said. "As a young team, we aren't good enough to let off the gas against anyone. We need a relentless attitude and relentless pursuit for 40 minutes."
The Mountaineers pounded the glass, out-rebounding Montreat 48-31, something Capel said they have to do more if they want to win.
"We've stressed it from day one. I think we're a team that is going to get better and better," he said. "I think we're a talented team. We have some really good pieces. But we're not good enough to not do the fundamental things it takes to win, like execution and having passion and energy about us."
Jay Canty, in his first game since transferring last year from Xavier, was the only Mountaineer to reach double-digit rebounds, with 12. Michael Obacha and Tommy Spagnolo followed with seven and six rebounds, respectively.
Story: ANDREW CLAUSEN, Senior Sports Reporter