Music Theatre Ensemble presents 'Spring Awakening'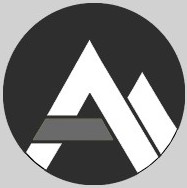 The Appalachian Musical Theatre Ensemble will perform the Tony Award-winning musical "Spring Awakening" Saturday and Sunday*  in the Blue Ridge Ballroom of Plemmons Student Union.
The musical takes place in Germany in the 1890s and focuses on young people breaking out of their culture's conservative constraints, said Kellie Letner, director and theatre performance major.
"Spring Awakening is the perfect musical for this time in our society," Letner said. "It is all about breaking out of the conformity of the expectations and limitations placed on us, and becoming our own people."
Musical Director and senior music education major Dominique Atwater said that one of the musical's most prominent themes is how a young person's developing sexuality is heavily influenced by societal pressures and expectations.
"Everyone has been through that young awkward stage," Atwater said. "That's why this play is so relatable."
Despite the setting of "Spring Awakening," freshman computer science major and cast member Marc Arrambide said the play is still accessible to today's audience. The show covers topics such as teen depression, teen suicide and domestic violence, issues which Arrambide believes are necessary to address.
"We need people to know that these things still happen and that we have greater support now," Arrambide said. "We still face these issues today, but we're not as constricted as we were in the past. It's easier for us to address these topics."
Arrambide, who plays the character Otto Lammermeier, said that performing the more intimate parts of the play was not easy for him at first. The show requires interactions between the characters that might make some feel uncomfortable in a public context.
Various scenes depict onstage sex, masturbation and sexual abuse. Though no scenes are explicitly pornographic, the production involves partial nudity, Arrambide said.
"[The cast] allowed ourselves to become comfortable with each other," Arrambide said. "It was definitely awakened for people who didn't know each other. You have to put yourself in a position where you have trust and faith in the other person."
The play will be restricted to viewers of ages 18 and up only. Attendees must have a form of ID with them to gain entry to the show due to mature subject matter and partial nudity.
Each showing starts at 7 p.m. Tickets are $8 for students in advance or $10 for the general public and at the door.
*CORRECTION: The article originally stated that the days for "Spring Awakening" performances were Friday and Saturday. The times, location and ticket prices are still the same. The Appalachian apologizes for the error. 
Story by Kelsey Hamm, Intern A&E Reporter