New Appalachian provost announced
After nearly a six-month national search, Chancellor Sheri N. Everts announced the new provost and executive vice chancellor of Appalachian State University on Wednesday afternoon via a university-wide email.
Darrell Kruger, currently serving as dean of the College of Education and Human Development at the University of New Orleans, accepted Everts offer and will begin his tenure July 1, 2015.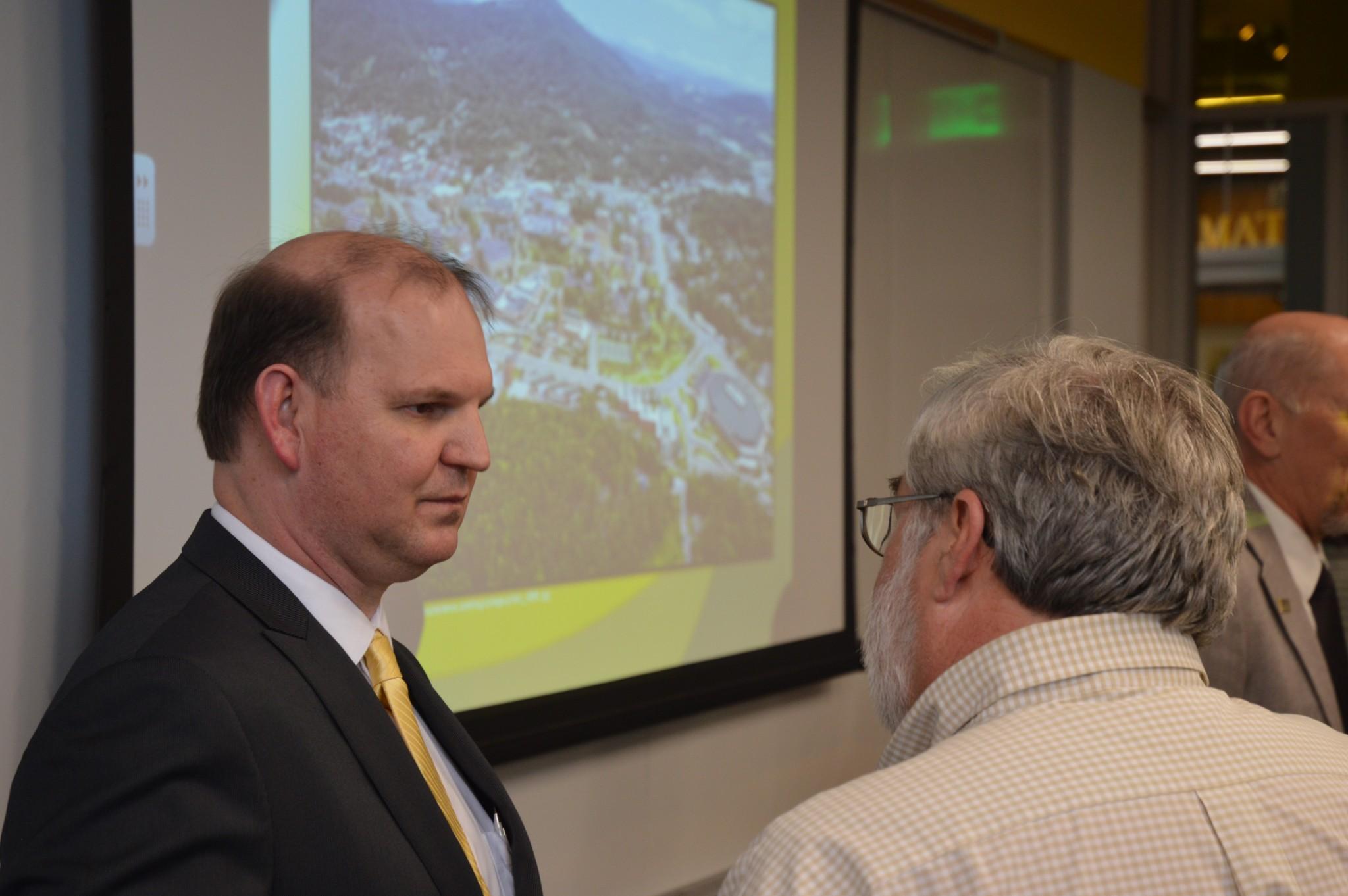 "Dr. Kruger brings a wealth of experience and expertise based in an approach of service and collegiality to support the work of our dedicated faculty, students and staff in meeting our academic mission," Everts said in the email.
Kruger, along with two other finalists, participated in open forums as part of their two-day, on-campus visits and interviews from March 16-23. During his open forum, Kruger discussed one of his core values – the South African philosophy Ubuntu – and how it postulates that humanity is connected and people can only be human beings through civil interaction with others. Kruger is a native of South Africa.
Four main structural plans were discussed during Kruger's open forum: educational attainment and a transformative education, maintaining a financially stable university, preserving faculty and staff excellence and attaining diversity and strong academics.
The position became vacant after former Appalachian Provost Lori Gonzalez stepped down Sept. 30 to assume the role of special assistant to the chancellor. Stan Aeschleman served in the position on an interim basis while the national search and interviews were conducted by the Provost Search Committee.
The committee consisted of 17 members, which include faculty, staff, administration and one student. Everts announced the members of the committee Oct. 10, 2014, with Bill Pelto, Dean of the Hayes School of Music, serving as the chairman, according to chancellor.appstate.edu.
Kruger, Everts and Pelto were all unavailable for comment at the time of the announcement. The Appalachian will continue to update this story as further details continue to be released.
Update: Wednesday, April 1, 2015 – 5:30 p.m.
Kruger expressed his excitement in joining the administration at Appalachian in an email.
"I am delighted to be joining the Appalachian State University community as the CAO," Kruger said. "I look forward to working with Chancellor Everts, her leadership team, faculty, staff and students to strengthen and grow the academic enterprise. Appalachian is a very strong university within one of the very best university systems across the nation. But higher education continues to be impacted by external technological, economic and demographic forces that we must proactively address to maintain and deepen our strong position in the larger higher education landscape. We will do that together.
As I take leave, I want to thank my good friends and colleagues in the College of Education and Human Development at The University of New Orleans for our collaboration in leaving the place in a better spot than when we started. I wish you well!
As my family and I transition to Boone, we are excited to join Appalachian – a place where people care and value each other. The spirit of Ubuntu permeates the community and this is an exciting place to join and call home. Thank you to the search committee, faculty, students, and staff for your warmth and confidence. Go Mountaineers!"
STORY & PHOTO: Gerrit Van Genderen, Managing Editor