New director for Public School Partnership branches out
Trisha Caviness-Bliss smiled ear-to-ear as she sat in her new office at her alma mater surrounded by photos of all the elementary school classes she has taught.
Caviness-Bliss was named director of the Public School Partnership for the Reich College of Education beginning in January.
"I'm humbled by this position because I'm always going to be a teacher at heart, but I also understand the valuable roles of our administrators, our superintendents, our families and the community," Caviness-Bliss said.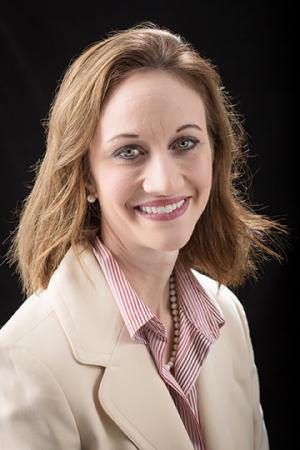 In her new role, Caviness-Bliss will serve as the link between App State's RCOE and public schools in the 10 counties where App State students work and gain experience for their future careers.
More than 100 schools in Watauga County and surrounding counties participate in the RCOE Public School Partnership, according to the RCOE website.
Caviness-Bliss said she wants to teach when possible and will continue teaching the CI 1010 course, titled So You Think You Want to Teach.
Caviness-Bliss said her true love is in the classroom and has been teaching since graduating from App State in 2003.
In her interview for the position, Caviness-Bliss described the job as a tree rooted in the strategic plans of RCOE and growing through many different partnerships represented by the branches.
Previously, Caviness-Bliss served as director of professional development and outreach at the James Center for Student Success and Advising, RCOE's advising center.
"She can just make things happen," director of the James Center Jan Stanley said.
Stanley said she thinks Caviness-Bliss inspires people to teach because of who she is and how good of a teacher she is.
"Everything she does is to make herself a better teacher, (help) our students or help teachers in the classroom," Stanley said.
Caviness-Bliss said she has always told students that their lives will come "full-circle."
As a student at App State, Caviness-Bliss was a Teaching Fellow and worked at the desk outside her current office, where she ran mail to the woman who was director before her, Linda McCalister.
"There's something about App State and Boone that brings people back," Caviness-Bliss said. "You just bleed black and gold once you finish this institution."
Caviness-Bliss said she always encourages her future teachers to begin networking early because she believes it's the reason for her success.
"I'm on the shoulders of lots of amazing people," Caviness-Bliss said.
Stanley said Caviness-Bliss uses her statewide connections with other educators for good. For example, Stanley said Caviness-Bliss invites the North Carolina Teacher of the Year to App State every year to answer questions from future teachers and spend time with them.
"Even when (our students) are in the classroom, they'll contact her for advice about teaching," Stanley said.
Caviness-Bliss said she credits App State helping her establish herself as a teacher and as an individual. Caviness-Bliss also said she is thankful for her parents, who always supported her desire to become a teacher.
"That's what always breaks my heart: parents and families telling students not to become teachers," Caviness-Bliss said.
Caviness-Bliss said she thinks it's surreal she is in this position because she gets to combine three of her loves: her love for future teachers, her love for App State and her love for the profession as a whole.
"I think the challenges are what make (teaching) more meaningful," Caviness-Bliss said.
Caviness-Bliss said students and their families have truly enhanced her life.
"I've always told my future teachers, 'Yes, you are the ones creating the knowledge for these students, but you will learn so much more from them than they will ever learn from you,'" Caviness-Bliss said.
One of Caviness-Bliss' daughters, Emma Reese, now wants to go to App State and become a teacher, just like her mom.