New kid on the boombox
Boombox Guy's successor plans on using music to spread positivity
For four years, a student dancing across campus and blasting music from a boombox he carried on his shoulder was a normal sight on Appalachian State University's campus.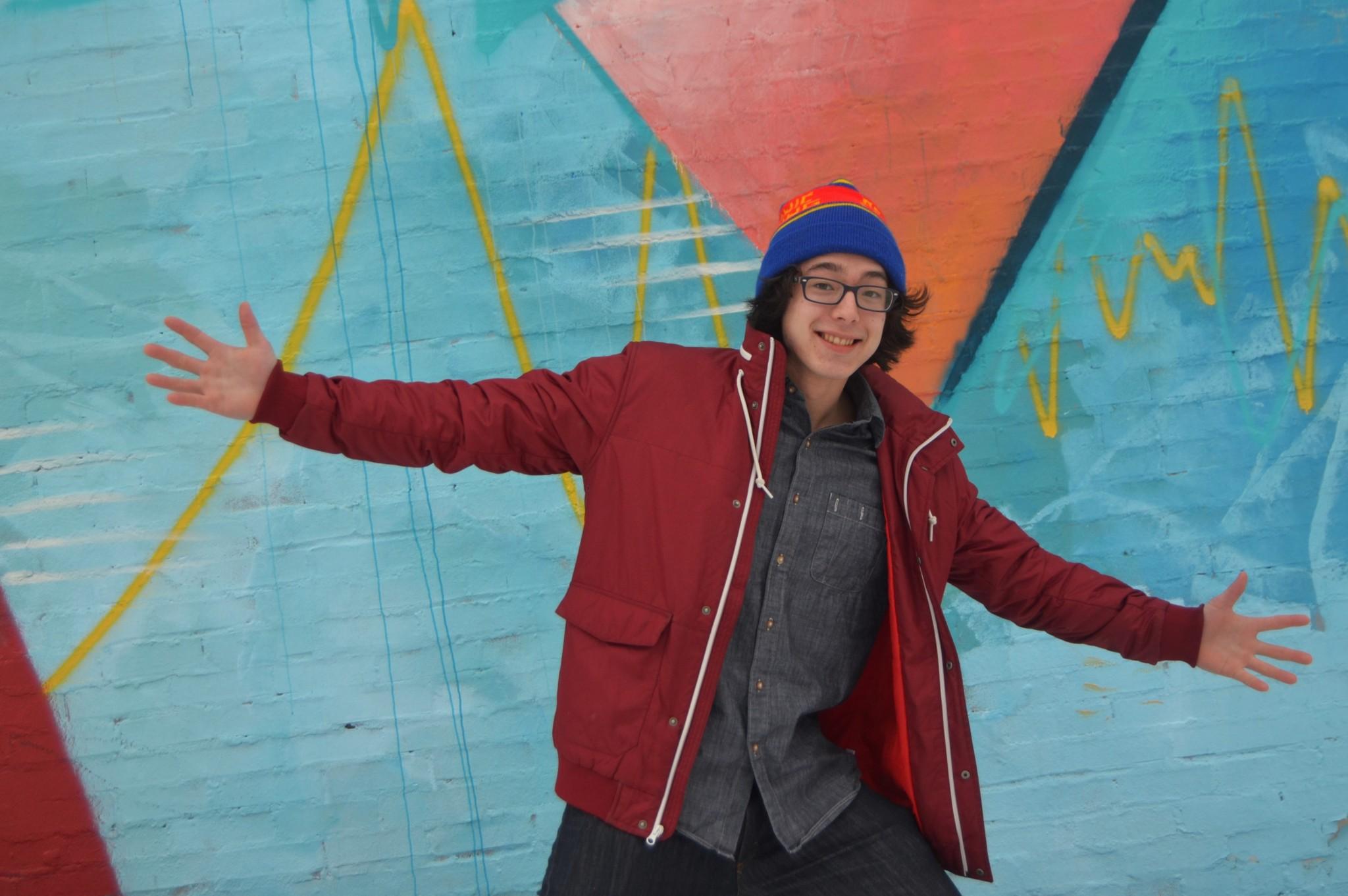 But after Steven Powell, better known among students as Boombox Guy, graduated at the end of spring 2014, the music stopped. Now, Powell has found a successor to carry on the tradition.
Kevin Bynum, who is currently taking a semester off from studying geology, is being trained by Powell in hopes of spreading positivity across campus and throughout Boone.
"I like to make people happy," Bynum said. "It's just a fun thing to do. I would totally love to like, dance down King Street with a massive boombox on my shoulder. Sure, some people might think it's weird but the majority of people would like it. It's pretty much just to put smiles on faces of people."
Bynum said he and Powell have been friends for about a year and a half and have been on climbing and backpacking trips together through the geology department, which is how they originally bonded.
"We frolicked with ponies together at Grayson Highlands [State Park] and it was one of the greatest experiences of my life," Bynum said.
When Bynum saw his friend post on Facebook last Saturday that he was looking for someone to take over his role as Boombox Guy, he felt compelled.
"It was a random thing," Bynum said. "It was a spur of the moment. I did not expect it, but I was like, 'Sure, OK.'"
His music taste varies, but Bynum said he plans on playing upbeat music people can dance to, such as electronic and disco, though he describes himself as not being the best dancer.
As Appalachia Cookie Company's cookie dough maker, Bynum also plans on handing out free cookies on campus. He said he loves delivering cookies because getting a box of them is like getting "a box full of smiles."
"People are like, 'It won't ever be the same. Steven Powell is the Boombox Guy,' and honestly that's pretty true," he said. "Even though I share the same title, I'm not gonna try to be the great Steven Powell. I'll be jamming out as Kevin and I'm just gonna be learning as I go and if people don't like something, I'll just continue on with a smile on my face."
Powell said he is confident in Bynum to carry on the tradition.
"I think Kevin will be able to uphold that boombox creed without any problems,  while bringing his own amazing flare to the campus," Powell said.
Powell will be visiting him soon to train him, show him some moves and deliver a new boombox that is the same model Powell used to use.
"To be App State's [Boombox Guy] is about being a little bit louder than the world around you," Powell said. "Life is difficult, college even more so and as we progress through it the world will try to tell us we aren't good enough, smart enough, pretty enough, or strong enough. However, if one person decides to tune that noise out and smile and dance through the madness, then the best anyone can ask for is for that spirit to become so infectious that all anyone can hear is the sound of how fantastic life can be."
Story: Laney Ruckstuhl, News Editor