When it comes to women's clothing, Boone has a selection of boutiques to fit everyone's individual needs. Supporting local businesses is a great way to boost the economy and keep the local color alive on King Street.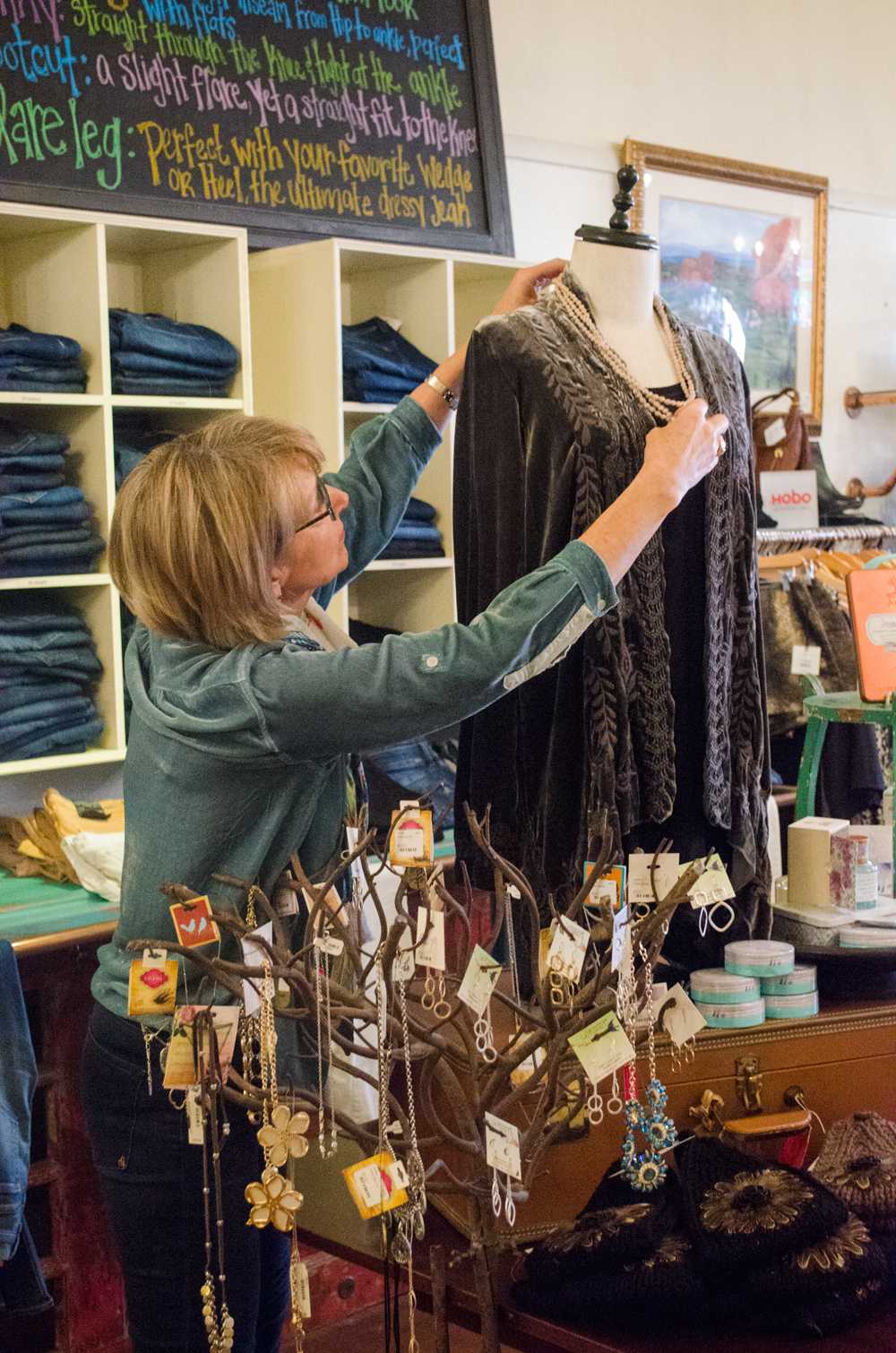 Over the past year, changes have been made to the row of businesses on King Street, specifically boutiques. Since this past spring, two boutiques and one name change have added to the group of women's clothing shops on the street. Each shop is reasonably priced and caters to those who want to be trendy, while still keeping the personality of Boone. Consider shopping at one or all of the new or newly renovated boutiques in downtown Boone.
Boone Belles
For the southern belle in everyone, Boone Belles – located in the former Boone Drug location since May – caters exactly to those needs.
"Boone Belles is a mix of preppy style and casual fun stuff that you can just wear to go out to dinner or hang out with friends," said Sarah Henderson, employee and senior middle grades education major.
The prices are affordable and the store's Facebook page constantly posts about one-day only sales, marking down the prices of certain items anywhere from 25 to 50 percent.
"Our prices are reasonable, which is one of our main selling points, and we have a variety of different items," Henderson said. "We have keychains and gifts that bring people in other than the clothing."
Carrying "Simply Southern" merchandise, the shop focuses on southern style – usually bright colors, fun patterns and plenty of dresses.
"We cater to a variety of Appalachian students of all ages and a lot of tourists from out of town," Henderson said. "We have a little bit of everything at the store so all different kinds of people shop here."
Darci & Co. Boutique
After having their merchandise for sale in the Shoppes at Farmer's Hardware, Darci & Co. moved to its own storefront in Boone in June. Tucked away in a brick building between Split Endz and Capones, Darci & Co. is a small-scale boutique catered to college women.
"We love bringing high fashion to the high country," said Jessica Hapney, junior apparel design and merchandising major. "You'll always find something that is different and personal to you and we love to keep the classics, the upscale fun look, but at a price that everyone can afford and enjoy."
Hapney co-owns the boutique with her mother, Darcy Johnson, while attending Appalachian State University full-time. Because of the small size of the boutique, Darci & Co. keeps a "specialized inventory with a high turnover rate," offering a limited amount of styles and items that are constantly changing.
The store carries an array of dresses to provide shoppers with attire from game day tailgate to post graduate professional.
"All the different shops have a very different unique style about them, but we like to think because of our specialized size, we can cater to the uniqueness that people are looking for such as cocktail attire or even fun accessories," Hapney said.
Lililu on King (formerly Gladiola Girls)
After the third change in ownership since 2002, the former Gladiola Girls boutique became Lililu on King this past spring.
Although the sign outside still says Gladiola Girls, the boutique has adopted the new name and attempted to kept the same feel of the store. The merchandise and warm decor is still the same, bringing upscale, classic and unique clothing to King Street.
Story: Casey Suglia, Intern A&E Reporter
Photo: Morgan Cook, Photo Editor