The Republican sweep of North Carolina government came at a lucky time for the party. Republicans were assigned the duty of establishing voting districts after the census because of the power the party took in 2010.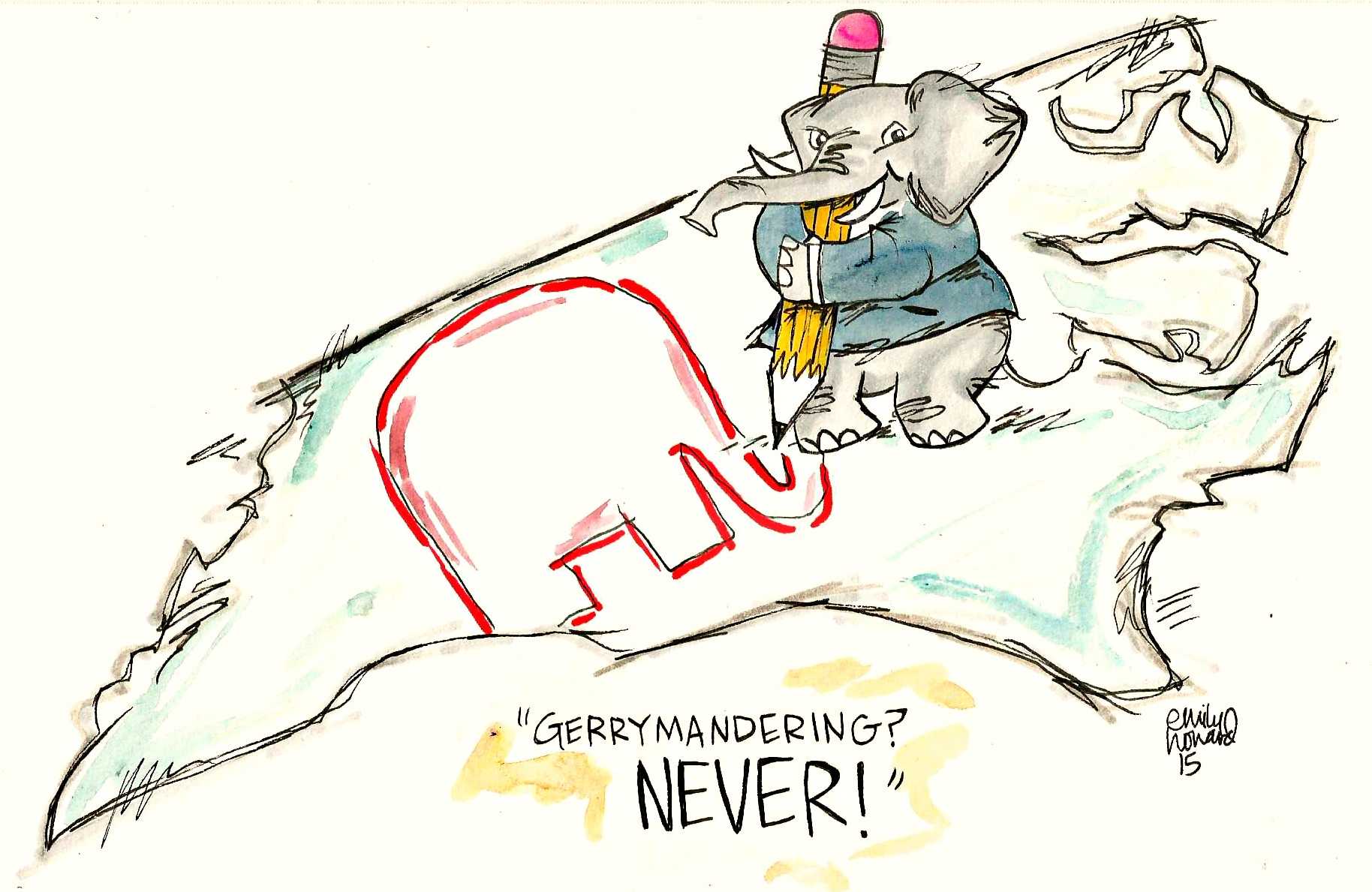 What resulted from their efforts was a work of abstract expressionism so creative that it garnered national attention. Christopher Ingraham, in his analysis of voting districts for the Washington Post in 2014, awarded three of North Carolina's districts spots in his top-10 list of the most gerrymandered districts, more than any other state.
The U.S. Supreme Court took notice April 20 when it struck down a December 2014 N.C. Supreme Court decision upholding the districts. The U.S. Supreme Court order directed the N.C. Supreme Court to consider the district lines in reference to another recent Supreme Court case, Alabama Legislative Black Caucus v. Alabama.
Racial gerrymandering was an issue in both cases. North Carolina civil rights groups and leaders alleged that the concentration of black voters in a handful of districts allowed Republicans to make electoral gains, according to the Associated Press.
The same issue faced the court in the Alabama case, in which the court ruled that the Alabama Supreme Court had misinterpreted the law in upholding its own state's districts.
While it is nice to see the court order a reconsideration of the current districts, a much stronger action is in order. North Carolina should abandon partisan redistricting in favor of a non-partisan commission.
Allowing partisan leaders the power to make a decision that has such an effect on the political process is a terrible idea, even with federal oversight.
There are a number of examples of how this practice interferes with democracy.
In an October 2014 Duke University study, researchers ran 100 projections in which they kept voting patterns the same and only adjusted the districts in accordance with legal requirements.
The researchers found that an average of 7.6 Democratic representatives would have been elected from North Carolina in 2012. The actual number of elected Democratic representatives, four, did not show up in any of the projections.
Shockingly, it seems that the districts drawn are benefiting the party which drew them.
This is unacceptable under any circumstance. In North Carolina and Alabama, the practice is particularly egregious in the way that it minimizes the influence of a group that has struggled to have any influence.
No political party can be trusted with this task. 2011 should be the last year a legislature in North Carolina gets to make this decision.
Opinion by Kevin Griffin, opinion writer