NPHC holds Black History Wax Museum event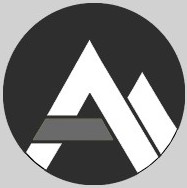 The Black Student Association, the Order of Black and Gold and The National Pan-Hellenic Council  will gather to participate in the Black History Wax Museum event in the Blue Ridge Ballroom of Plemmons Student Union on Monday at 8 p.m.
The museum will be open to the public as well as Appalachian State University students, faculty and staff.
The event is hosted by The National Pan-Hellenic Council in cooperation with several other minority organizations, including Ladies Elite and several Greek organizations, such as Alpha Phi Alpha Fraternity, Kappa Alpha Psi Fraternity, Phi Beta Sigma Fraternity, Alpha Kappa Alpha Sorority and Zeta Phi Beta Sorority. The event will recognize people that have influenced the lives of the students that participate.
"[It's a] trip down history lane," NPHC Vice President Matthew Helton said.
During the event, two students will be paired together, one posing as the influential figure, while the other will speak on their behalf, Helton said.
One of the figures that will be displayed at the event is Mae Jemison, known for being the first African-American woman to travel in space, who was also a member of Alpha Kappa Alpha.
Helton said the event looks to bring about a sense of comradery between the chapters that will be working alongside one another during the event, as well as to help educate the community, Appalachian students and faculty about what organizations like NPHC have to offer.
"The event hopes to provide more knowledge of historical black people in America and their impact on our country," said Anthony Brumfield, assistant director of Multicultural Student Engagement.
Story: Ana Kohlway, Intern News Reporter