As Appalachian State baseball entered a three-game series with UNC Greensboro last weekend, junior right-handed pitcher Jamie Nunn was searching for confidence.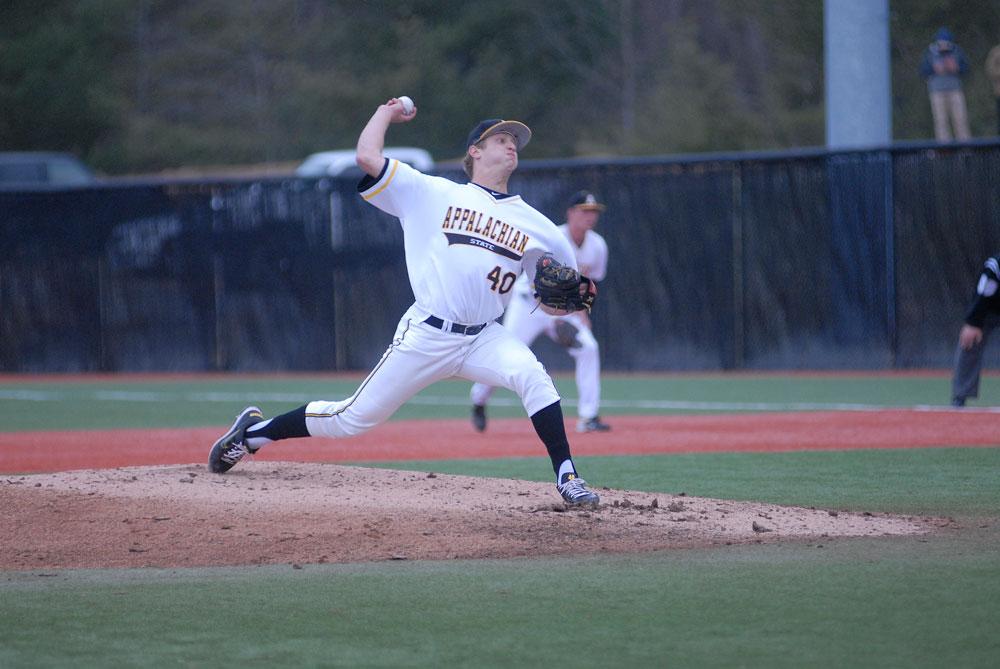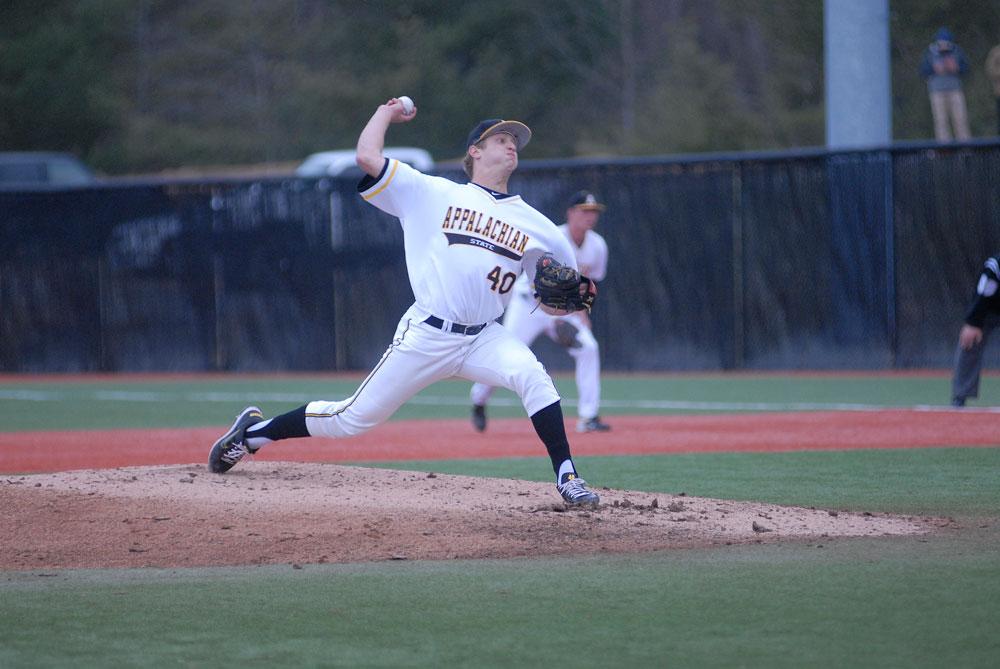 Nunn, who started the first game of the series for the Mountaineers, entered the game with a 1-4 record and a 5.13 ERA – third among App State's four regular starting pitchers.
Like the Mountaineers, Nunn, a second-team preseason all-Southern Conference selection, was off to a slow start.
Nunn said his performance Friday in which he tossed nine full innings in his first career complete game, allowing 10 Spartan hits and only two runs, may have been the confidence builder he has been looking for this season.
"His pitch count was down and he threw a strike one more than not," head coach Billy Jones said.
The App State offense scored three runs in the first inning – a factor that Nunn said helped him find confidence.
"I felt great," Nunn said. "Any nerves you've got are gone when your team scores early."
Nunn got out of a bases-loaded jam in the first inning when he forced a double play, and didn't allow any Spartan runs for the remainder of the game.
Junior second baseman Michael Pierson said that Nunn, like the entire team, is starting to settle into a groove as conference play continues.
"Jamie got confidence and got his start going," Pierson said. "We had a rough start but [Nunn] has been throwing and feeling a lot better."
In the ninth inning, Nunn, who had thrown more than 100 pitches on the day, stayed out to try to finish the complete game. Redshirt sophomore infielder Benigno Marrero reached first base with two outs in the ninth after an App State error.
Nunn said that play rattled him, but that he was able to bear down and get the final ground ball out. The result, he said, was an outing he thinks will be a huge boost for him and the team.
The win for Nunn improved his season record to 2-4 on the season.
"The hardest thing has just been losing, more so as a team," Nunn said. "We've been down a little bit but everybody is feeling better, and I feel a lot better after my performance today."
Story and photo: Cory Spiers, Sports Editor