Nutrition week to focus on educating students on healthy living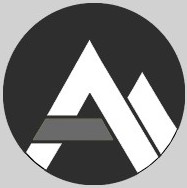 The Student Government Association and the Appalachian Student Dietetic Association have joined to host a nutrition week from April 28 to May 1, funded by a $1,000 grant from the UNC Association of Student Governments.
The week, called A Balanced U, will  focus on educating students about the ways to make healthy choices with the resources available to them.
"The purpose is to educate students on campus nutritional resources, how to cook and eat healthfully on a college campus and how to make nutrition accessible, enjoyable and simple for students," Alyssa Frizzelle, SGA director of Student Affairs, said. "My biggest hope for nutrition week is to really just help students to understand that college doesn't have to be eating Chick-fil-A every day and the Freshman 15."
Chloe Paddison, president of the Student Dietetic Association, said eating a healthy diet can improve many aspects of well-being.
"Eating a healthy diet can translate into every facet of life, especially mental clarity, academic success and overall health, which are all pertinent to a successful college career," she said. "I am so excited to partner with SGA to provide this fun, informative and interactive experience to students at App."
SGA President Dylan Russell said SGA was interested in taking part in hosting nutrition week to help promote a well-balanced college student.
"At SGA, we are not only committed to students' academic success and advocating for the students, but we are committed to the full development in students," he said. "This includes programming to promote awareness about nutrition specifically here at App."
Frizzelle said she hears a lot from students that the university doesn't offer enough healthy options.
"We want to bridge the gap between what nutritional options we already have and the students who are looking for them while we work on expanding nutritional information and options across campus," Frizzelle said.
There are five events planned for the week. The first event is Serving up the Facts on Campus Nutrition, held April 28 at 6 p.m. in Whitewater Cafe.
The event will be a forum discussion about campus nutritional resources offered through Appalachian Food Services. The campus dietician will discuss mindful eating and the campus' new partnership with MyFitnessPal will be explored.
MyFitnessPal is a free calorie-counter mobile application and website that has more than 3 million foods' nutritional information.
"It's the No. 1 application for individuals trying to lose weight through food tracking and has nutritional information from a variety of sources such as chain restaurants, national packaged brands and college campus food services," Frizzelle said. "UNC-Chapel Hill has their information posted on the site, which is what gave [East Residence Hall Senator Rena Hooker] the idea to have App's info put on, as well."
Frizzelle said with the help of FoodServices, she hopes the nutritional information of the food in Appalachian dining halls will be posted by the start of the fall semester.
The second event is the showing of the documentary "Food Matters" at 7 p.m. in Rough Ridge of Plemmons Student Union on April 29.
D.I.Y. Nutrition, held April 30 at 6 p.m. in Whitewater Cafe, will be a cooking class to show students how to cook in a residence hall with limited resources, while also using food from The Market and the dining hall. Paddison, who works with the Cooking Healthy Away from Parents workshop at F.A.R.M. Cafe, will show students simple recipes that utilize crock pots or the microwave.
There will also be a fair to encourage students to eat locally by giving them the information on the resources that are available to them in the area on Sanford Mall from noon to 3 p.m. April 30. The event is called "Dig Into Local."
The last event, Nutriti-thon, will be held May 1 at 6 p.m. in the Reich College of Education in Room 12. The event will be a game night focused on nutrition, there will also be free food. The questions will be designed to make students participate in learning.
Story by Nicole Caporaso, News Reporter