Obacha recognized as community leader
App State men's basketball junior forward Michael Obacha has helped make a difference on and off the court during his time at the university, ranking third in the Southern Conference in rebounding during the 2013-14 season and maintaining a GPA above 3.0.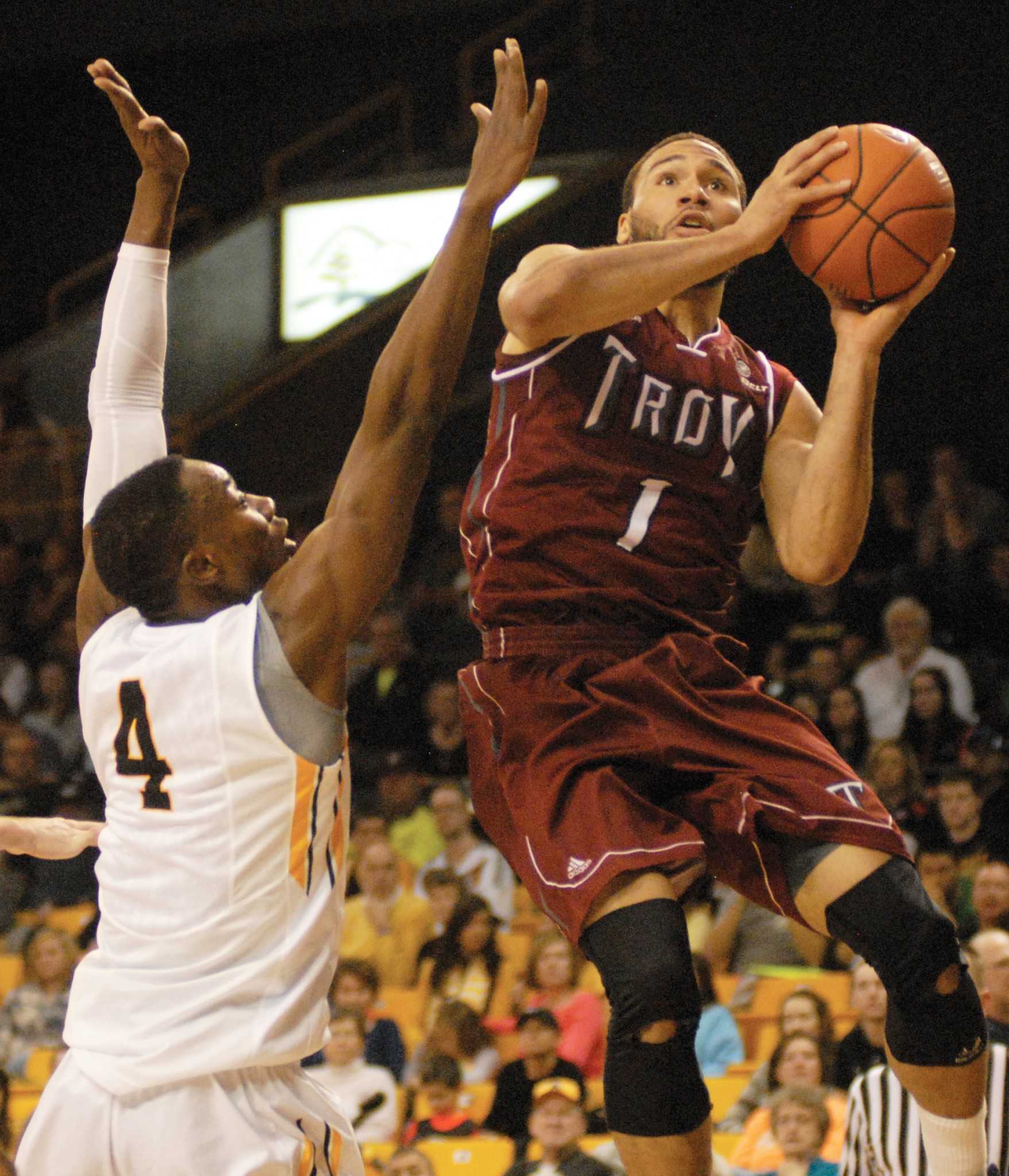 But perhaps the most important difference Obacha has made is in the community.
It all started with the help of the Access to Success foundation, through which Obacha started and maintained the Michael Obacha Shoe Drive to collect shoes to send home to children in his native country of Nigeria.
With donations, Obacha has helped to distribute more than 700 pairs of shoes to the children of his nation. While in Nigeria to give out the shoes, Obacha also participated in the Access to Success youth basketball programs.
As announced earlier this month, Obacha's work has earned him a spot on the Allstate Good Works Team for the 2014-15 season.
Obacha is one of five athletes from NCAA Division I to be chosen for the award.
The driving force for Obacha's charity is simply seeing other people's happiness.
"I grew up without a lot of things like playing basketball without shoes, so I decided to see what I could do to help kids not go through what I went through," Obacha said. "It brings me joy to see other people happy."
Obacha's participation in the basketball program dominates much of his time, but when adding large amounts of volunteer work, time management becomes an issue, Obacha said.
To battle that, Obacha simply keeps a level head.
"It's hard, but once you put your mind to do something, no matter how difficult it is, you're still going to find a way," Obacha said. "I always find a way to get it done."
As for his contributions on the court, fifth-year senior forward Tommy Spagnolo said Obacha is a very positive presence for the Mountaineers.
"Obacha is one of the most respectful guys I know," Spagnolo said. "He's a vocal leader and when he says something on the court, people listen because of what he does off the court."
First year head coach Jim Fox said having Obacha on the team is like having a coach on the floor and that his leadership helps inspire both veterans and young players.
"Michael is a guy that the younger guys look up to and even the older guys look up to for all of the things that he does," Fox said.
Obacha has appeared in 21 games since missing the first four games of the season with an injury. He will suit up again Thursday against Georgia Southern in Boone.
Story: Brooks Maynard, Intern Sports Reporter
Photo: Cory Spiers, Sports Editor