Working through the growing pains of playing under a new head coach can be a battle for players.
For one Mountaineer forward, that battle has been even more uphill than it is for most.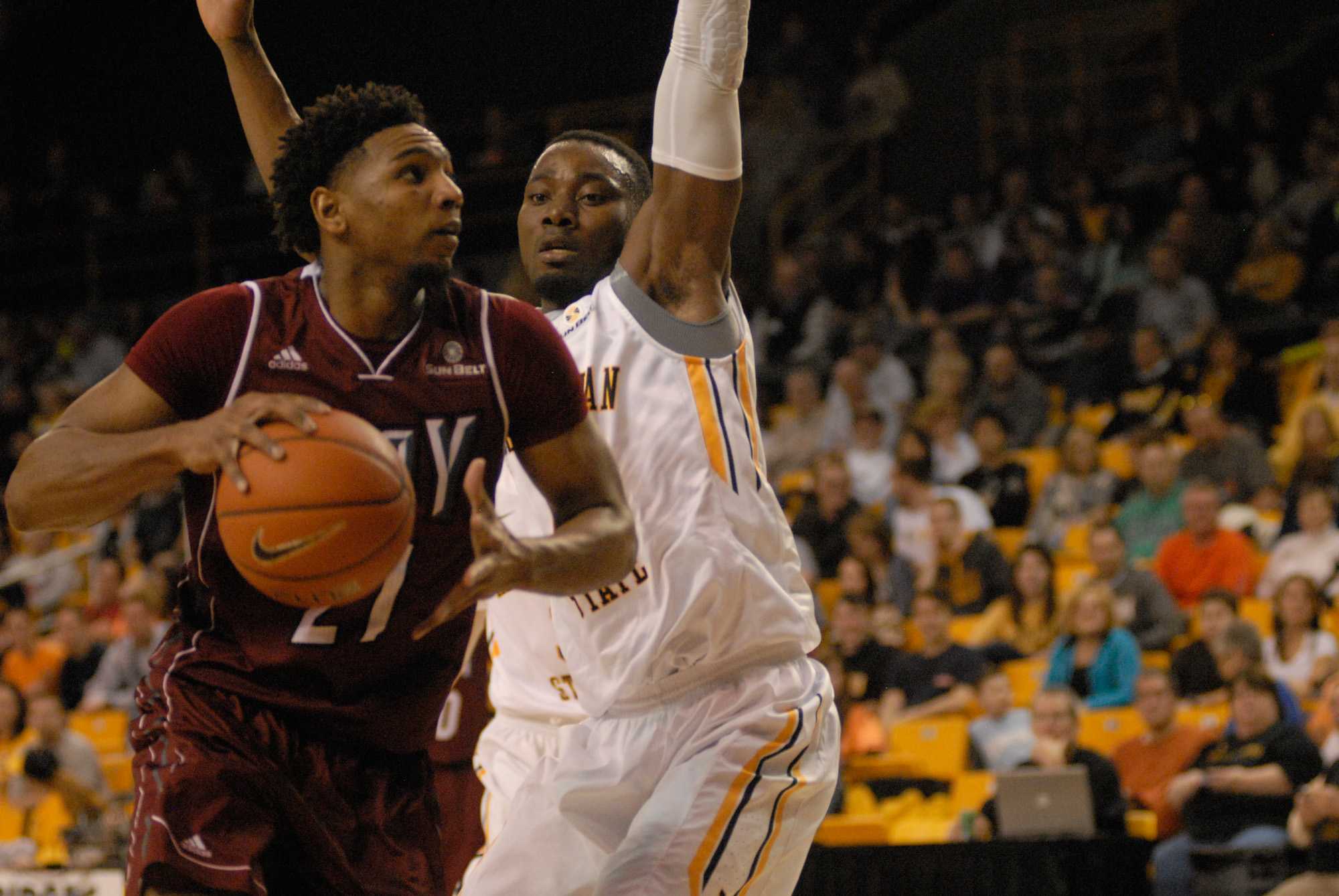 Junior forward Michael Obacha has been forced to play catch-up thanks to contusions to three bones in his foot that he suffered in the offseason.
In fact, the adversity kept coming. The day after returning from his foot injury, Obacha injured his collarbone.
The extra setbacks mean that Obacha has had to work relentlessly to grow into his role under first-year head coach Jim Fox.
Obacha, who started 27 games last season for the Mountaineers, missed virtually all of training camp and the first four games of the App State season but has rallied to appear in 17 games while averaging 2.8 points per game.
Missing practice for so long and then having to learn a new system on the fly have been the biggest challenges of his injuries, Obacha said.
"It's hard realizing you can't do the things you know you can do," Obacha said. "It's frustrating. But I just want to thank God. I'm better than what I used to be a month ago."
It is this positivity and forward-focus that has allowed Obacha to remain steadfast during the rehabilitation process.
"Basketball is tough," Fox said. "You can't ride a bike, you can't go on an elliptical and expect to have your basketball legs under you."
Obacha's "basketball legs" propelled the six-foot, eight-inch forward to become a rebounding machine last season, as he notched the best rebounding season for a Mountaineer since the 1994-95 season, averaging 8.7 rebounds per game, which was good for third in the Southern Conference.
Last season, Obacha also recorded 10 double-digit rebounding performances and led the SoCon in offensive rebounds per game, averaging 3.7 per contest, good for 24th in the nation.
Team captain and senior forward Tommy Spagnolo said Obacha's presence on the court has been invaluable to the team.
"Obacha gives great energy," Spagnolo said. "He never stops playing. He's just a great asset. He's a warrior and he loves to be out there, so it's nice to have him back."
Fox said Obacha's return gives the Mountaineers a viable option for post defense.
"It gives us a guy who plays hard on every possession," Fox said. "It gives us a guy who does a lot of the little things that we need."
And while he has appeared in 15 games on the season and started 13, Obacha said that he has still not been playing at full health.
"I'm just finding a way to help my team get a win," Obacha said. "After the season we are going to focus on getting back to 100 percent.".
Next, App State takes on UALR at home Thursday at 7:30 p.m.
Story: Chris Warner, Intern Sports Reporter 
Photo: Cory Spiers, Sports Editor