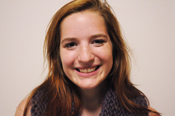 It is one of the most awaited events of the beginning of fall semester for upperclassmen and the most commonly dreaded one for freshmen: convocation.
According to the university's website it is "an opportunity for those of us in the academic community to celebrate Appalachian's past, present, and future.
But I think that message gets lost in the excitement – both negative and positive – that convocation brings, rendering it almost pointless.
Convocation is an event that allows upperclassmen to stay up late and party on the "Wacky Wednesday" night before and sleep in the next day, since classes are cancelled.
For freshmen, it means being dragged to the Convocation Center by their freshmrn seminar or English teachers.
My freshman year, I was joined in the Convocation Center by irritated-looking professors and distracted students on their smart phones, talking and not paying attention to anything that was occurring during the actual ceremony.
It didn't feel like a celebration of Appalachian's "past, present and future" to me.
Now that I'm a sophomore and I'm not required to attend, I can appreciate the time off for me to relax and catch up on things in the middle of the week.
But I still made an effort to see Novella Carpenter, the convocation speaker who wrote this summer's required reading, "Farm City," when she spoke at the Visiting Writer's talk later that evening.
The talk, unlike convocation, was in a smaller, more personal setting in Student Union, where Carpenter could connect better with her audience.
I felt like Carpenter's smaller talk demonstrated how to actually celebrate Appalachian, and is a much better alternative for students who had read the book but did not want to wake up for a morning of sitting in a huge formal assembly that they'd rather not be in.
It's a shame that the real purpose of convocation does not get across to students, but maybe that has to do with how it's presented. A smaller-scale, more personal approach to the event might better attract students.
For now, though, freshmen will continue to question its purpose.
Suglia, a sophomore journalism major from Pinehurst, is a blogger.