Opinion: Help is always readily available to those who seek it out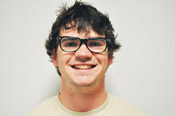 When I was left to my own devices at the university in August 2010, things changed.
For the first time, I was on my own and for the first time, I felt a lack of energy, happiness and motivation to do anything with my time as a student – or anything at all.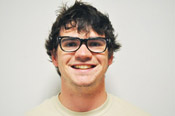 Fortunately, the same institution I thought left me out to dry offered a helping hand.
Two years ago, I saw signs on Sanford Mall for a free depression screening, so I went.
That afternoon, after taking tests and speaking to counselors at the screening and back at the Counseling Center, I was diagnosed with depression.
The weight of the diagnosis hit me deeply, but the counselors immediately offered me the opportunity to begin seeing a counselor regularly.
It was the greatest decision I have made to date while attending this school, because I knew what issues I needed to address.
Depression is something I have struggled with most of my life.
I grew up in a military family, so nothing was stable in the household. Dad was always gone – often times in a war zone – leaving his family an ample amount of anxiety to bear.
I was bullied a few times in high school for being different, and kept to myself all the time, rarely showing a smile. Adults shrugged and said it's just those teenage hormones.
I suspected depression, but I concluded that the adults in my life were right – it's just the hormones. I didn't even know that depression ran in my family.
But then college happened. I was gliding through class, I had no academic challenges and nothing to really anchor myself down at this university.
If it had not been for the Counseling Center, I wouldn't be writing this.
I would have been too afraid to pursue any advancements at my job and I might have dropped out of school.
But I'm not alone with this battle.
According to teenhelp.com, 20 percent of teenagers will expierence depression before adulthood.
Few times in your life will give you an opportunity to seek and receive immediate help for an issue that haunts your mind.
From one student to another, I strongly urge anyone who is in the position I was years ago to stop by Table Rock Room in Plemmons Student Union Wednesday from 10 a.m. to 2 p.m. The university's Counseling Center will offer free screening for depression.
Anyone with a fear or thought in their mind that they might have depression should go to get tested.
It's confidential and a step toward peace of mind.
Author of "Prozac Nation" Elizabeth Wurtzel said, if "you are chronically down, it is a lifelong fight to keep from sinking."
This battle is a lifelong struggle. Let the Counseling Center help lift your burden.
Bragg, a junior journalism and public relations major from Lillington, is the interim Editor-in-Chief.