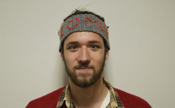 Al Jazeera English reported this week that guards in the infamous Guantanamo Bay detention facility have forced prisoners into single cells to try and break a hunger strike that has been going since February.
The conditions at Guantanamo Bay undermine the United States' image and moral weight both at home and abroad. They are a disgrace to our stated commitment to human rights and justice.
This hunger strike draws attention to the terrible conditions that inmates face. According to the Guardian, a British prisoner in Guantanamo has claimed that they are regularly denied water, and that whenever he passes out due to hunger, the guards step on his fingers.
This prisoner has never been charged with anything, or had any chance to defend himself in court during the 11 years that he's been held in Guantanamo. This practice of indefinite detention is one of the most egregious abuses by the U.S.
The methods used to force-feed some of the inmates have also been called torture by lawyers, the Washington Post reports. These methods involve strapping a prisoner into a chair for several hours, during which time a tube is forcibly inserted down the prisoner's throat and nutrients are forced into the his body. Lawyers for the inmates have called these tactics cruel and degrading.
Guantanamo has a long history of abuses. In 2005, Amnesty International called Guantanamo Bay the "gulag of our times" due to the policies of indefinite detention and the religious humiliation of captives. How can America speak out against human rights abuses in other nations when we run the modern equivalent of a gulag?
When President Barack Obama took office, many individuals hoped that he would shut down Guantanamo Bay for good. And indeed, Obama promised to shut it down several times during the 2008 election and early years of his presidency, according to an ABC report.
This was several years ago. And yet, Guantanamo is still open today. Although Obama has encountered significant obstacles in Congress to close the detention facility, he deserves the lion's share of blame for its continued existence. As he advocates for other, more "relevant" issues, the systematic abuse of prisoners at the hands of our military appears to be deprioritized.
Vashaw, a sophomore mathematics major from Apex, is an opinion writer.