Opinion: New zoning laws would drive up housing prices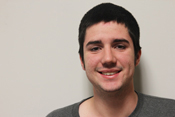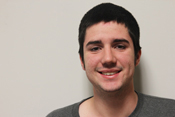 The Boone Town Council is considering implementing controversial new zoning regulations that could make it much more difficult for students to find off-campus housing next year.
New proposals include mandating that the master bedroom must be at least 25 percent larger than every other bedroom in a house and having at least a half-square foot of "livability space" for every square foot of flooring inside houses, according to the Watauga Democrat.
According to public hearings held Monday to discuss the proposals, the stated purpose of the new requirements is to provide more quality affordable housing options in Boone, especially for working families. Unfortunately, these new policies would not only fail to achieve this goal, but would also severely limit housing options for Appalachian State University students.
Requirements that mandate a minimum amount of "livability space" or regulate the size ratios of bedrooms will only make it more difficult for developers to run a profitable operation. Regulations like these that make any sort of business venture – such as developing a tract of land – less profitable and lucrative only dissuade businessmen from operating in Boone.
These regulations will likely serve only to drive up prices, but it is possible that developers will simply do business elsewhere. They increase what economists like to call "barriers of entry" into the market, thus making it more difficult for developers to make money in Boone.
Consequently, fewer developers will decide to do business in Boone. Fewer developers mean a decrease in competition, which always leads to either an increase in price, a decrease in quality or both.
Because the minimum quality of the houses would essentially be mandated under the new regulations, these proposals would mean an increase in prices for housing in Boone. It is very rare that increased regulations do anything to drive prices down, and these proposed laws are no exception.
Everyone loses under these new proposals. Students will have a more difficult time finding off-campus housing, Appalachian will be less able to expand, the town of Boone misses out on any potential economic growth attributable from a growth of the university and developers won't be able to build in Boone as easily.
I strongly recommend that the town council reject these proposals.
Spaugh, a freshman accounting major from Winston-Salem, is an opinion writer.