Opinion: Prospects of trial for pope could satsify need for justice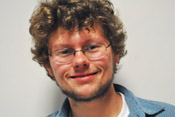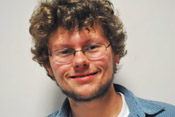 It is difficult for me, and many others around the world who are appalled at the Catholic Church's handling of the sex abuse scandals, to picture Pope Benedict XVI spending the rest of his life in relaxed security at the Vatican.
Since the Feb. 11 announcement that Pope Benedict will resign his post at the end of the month, the pope has voiced his wish to stay put in the Vatican and attempt to maintain a sense of anonymity.
When one realizes that potential prosecution for crimes against humanity might lie in his future, the soon-to-be former pope's desire to stay out of public vision is understandable.
According to CNN, charges were filed against Pope Benedict XVI in the International Criminal Court in 2011, many of which are concerned for his handling of the Church's child abuse scandal.
At this point, it is difficult to deny that Pope Benedict has a lot to answer for.
Prior to becoming Pope Benedict XVI, Cardinal Joseph Ratzinger held the title of Prefect of the Congregation for the Doctrine of the Faith. In this position, he was tasked with disciplining priests who had been responsible for child abuse, according to the New York Times.
It was during his tenure as head of that office from 1981 to 2005 that many abuse cases came to light in the United States and Europe.
Cardinal Ratzinger did little about the abuse scandals for much of that time, and made little effort to prosecute and crack down on abuse cases.
One instance of Cardinal Ratzinger's conduct gives some clues to his mindset and priorities. In the mid-1980s, Cardinal Ratzinger approved the relocation of a pedophile priest from one parish to another, only for the priest to reoffend.
Sources inside the Church confirmed that Cardinal Ratzinger was attuned to the priest and his movements.
Certainly there will be questions of what the ICC can do, or is willing to do, about the pope, but it seems clear that his prosecution presents multiple advantages.
For too long, victims of the Church's negligence and cruelty have had to deal with apologies and cash settlements. It is time they receive something more just, more substantial.
The Catholic Church is an international organization, and the scope of its crimes is international.
If, at some point in the coming months or years, we could see the pope and other senior officials face a trial, it would satisfy the need for justice and show that consequences should come even to those who consider themselves holy.
Griffin, a freshman journalism major from Madison, is the opinion editor.