Opinion: To our advisor, David: Thank you for everything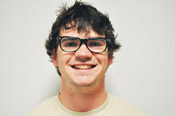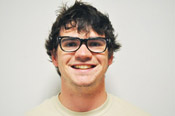 As a freshman intern lifestyles reporter for The Appalachian, I was delighted when my second story ever ran page one above the fold.
But there was one person who took my pride down a notch with some constructive criticism: David Freeman, The Appalachian's advisor since 1991.
He told me what was good about the story, but also what was wrong and how I should go about reporting and writing it next time.
I am now a rising senior and the editor-in-chief, and David still gives me advice laced with encouragement and sometimes a hint of tough love. But I am so glad that he has given the past and present staffs of The Appalachian guidance, criticism and lessons that have helped mold us into better journalists.
For those of you who might not know, David is retiring at the end of this semester, bringing his career of 20-plus years at Appalachian State University and The Appalachian to a close.
In my time as a member of The Appalachian, no matter what position I have been in, David has always been there for the staff. Whether he stood by his phone on late production nights, helped us with the budget or talked about his days as a journalist before he was teaching, he has always been a necessary asset to the newspaper.
I took over as editor-in-chief last semester after the former editor-in-chief stepped down. During the transition, David coached me through the process of becoming a leader, not just because he wanted me to do well, but because he wanted to make sure The Appalachian excelled in its role as the student news organization and voice of the university.
Thanks to David's help and guidance, The Appalachian has stood strong this semester, and next year's leadership looks just as stalwart.
When I sit at my desk next year looking over pages and making the final call on what goes in print and online, I'll remember the lessons David has passed down to me concerning news judgment, copyediting and leadership.
And no matter who takes over his position next year, he or she will not have the same charisma or love of traditional media that I have come to know of David Freeman.
So thank you, David. For everything.
From myself, the dedicated staff of The Appalachian and all former editors and staff members, we wish you a relaxing and well-deserved retirement.
Bragg, a junior journalism and public relations major from Lillington, is the editor-in-chief.