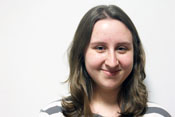 As a sports reporter, I have the privilege of attending at least one women's basketball game at the Holmes Convocation Center almost every week.
The women's team plays with a fire and tenacity that is arguably one of the best in the Southern Conference.
However, as I look around during the games, I see an almost empty stadium.
Appalachian State women's basketball team boasts an impressive record (13-5, 7-3 SoCon), so why wouldn't fans want to watch them?
When I talk to people about the low attendance rates at women's games, the answer is almost always, "I don't know. It's just women's basketball."
That statement baffles me. Don't fans want to enjoy a well-played basketball game, regardless of which gender is playing?
At Appalachian, the women's basketball team has an average attendance of 557 people when playing at home, according to soconsports.com.
The men's basketball team averages a home attendance of 1,829 people, according to soconsports.com, with a record of 9-12, 5-5 SoCon.
That's over three times the number of fans at women's games.
Unfortunately, the vast difference in numbers seems to be a problem across the Southern Conference and for women's sports in general.
All women's basketball teams in the SoCon average less than 600 fans each home game, with the exception of Chattanooga, which boasts a home average of 1,995 fans, according to soconsports.com.
The numbers are much higher for men's basketball teams in the SoCon.
The College of Charleston leads the pack with an average of 3,872 fans at home, according to soconsports.com. And Elon University, which has the lowest number of fans at men's home games with an average of 1,410, has a larger audience than what Appalachian's women's team gets.
I believe the issue is that there is still a stigma against women in sports on all levels.
For some reason, it is ingrained in both women and men that women's sports are not capable of being played on the same playing field as men's.
Attendance levels are even an issue in the WNBA.
According to an article in The New York Times in 2012, the WNBA has not averaged more than 10,000 fans since 1999.
NBA attendance stays between 13,000-21,000 on average for home games, depending on the team, according to espn.com.
If every student at Appalachian attended one women's basketball game this season – and there are six left – I think they would be pleasantly surprised.
The team practices hard and it is a shame that more people do not get to see them in action.
Let's get attendance numbers up and show the women's basketball team that we have some Mountaineer pride.
Thruston, a freshman communication studies major from Richmond Va., is a senior sports reporter.