Senior infielder Michael Pierson was named Sun Belt Conference Player of the Week for the week of March 30-April 5, the conference announced Tuesday.
Pierson was a large part of a great run for App State baseball as the team compiled a 3-2 record over the five-game stretch during that week.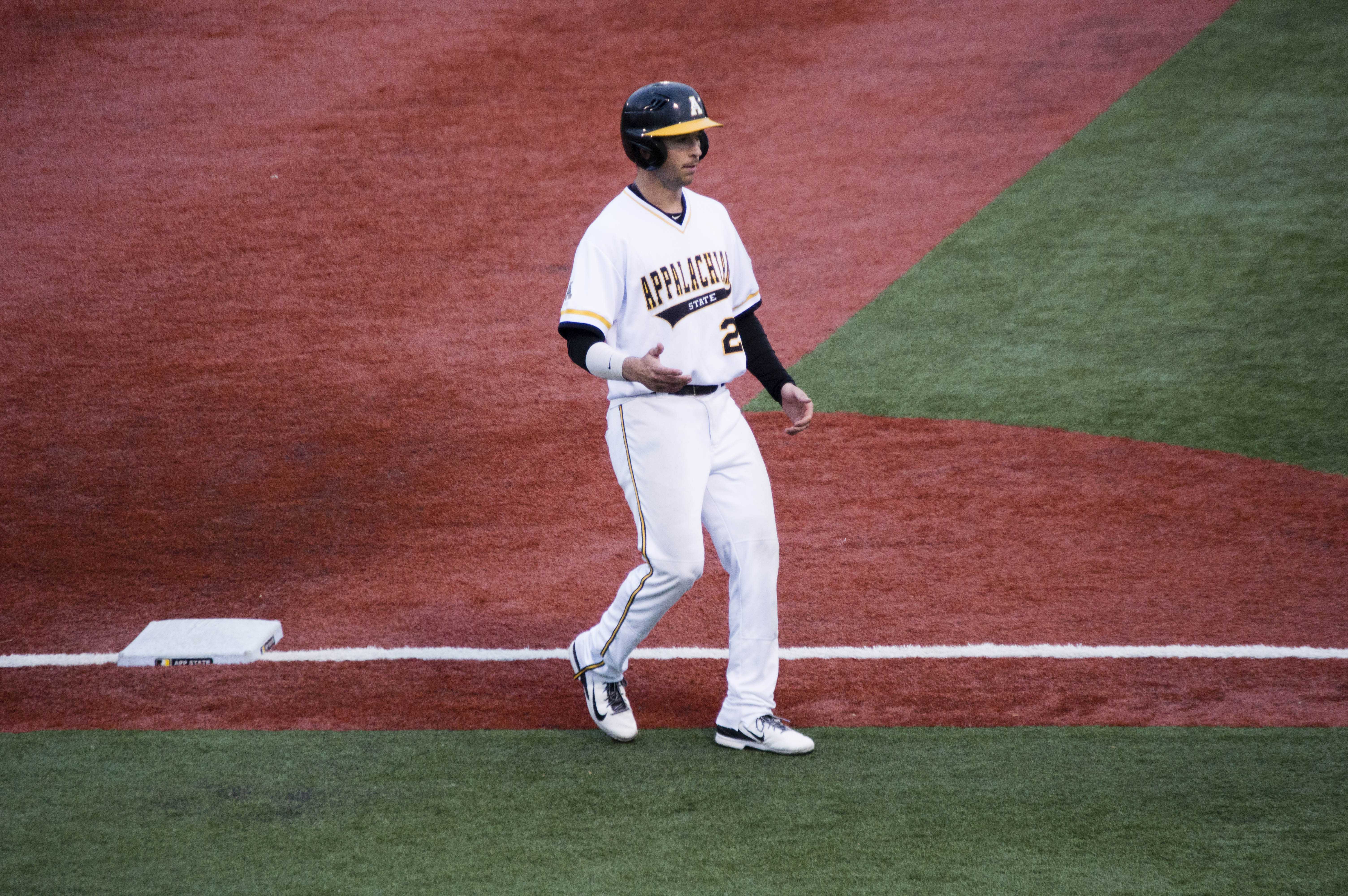 Pierson's hot hitting lead him to a .562 batting average over that stretch in addition to seven RBIs and five runs scored.
Pierson's ability to simply get on base was key for the Mountaineers as he coaxed six walks during his hot stretch and compiled a .682 on base percentage.
The week of solid numbers bumps Pierson's season batting average up to a team-leading .353, which is also good for ninth in the Sun Belt.
Pierson does, however, lead all Sun Belt hitters in walks with 25 and ranks in the top 10 of the conference in on-base percentage (.479), home runs (six), slugging percentage (.578) and runs scored (24).
Pierson and his teammates were stumped Tuesday night at USC, as they fell 11-1 in a rain-shortened road affair.
The loss drops the Mountaineers (10-24) to 3-3 since losing a sixth straight game March 29 against UALR.
App State is back in action Friday at South Alabama for the beginning of a three-game conference road series. First pitch Friday is slated for 7 p.m.
STORY: Cory Spiers, Sports Editor
PHOTO: Sarah Hawley, Intern Photographer