Plemmons Student Union remained open to shelter possible refugees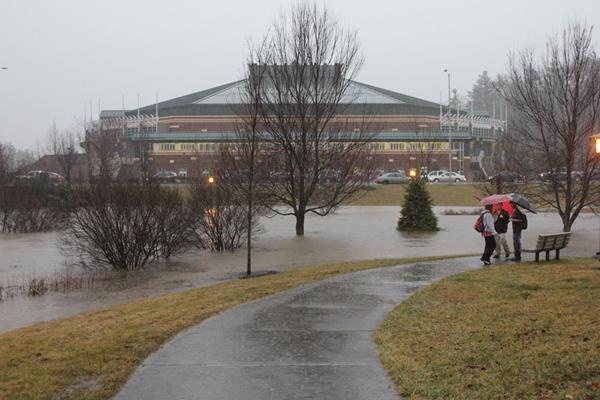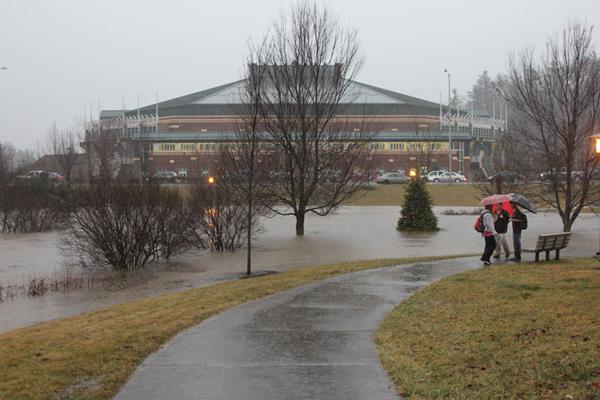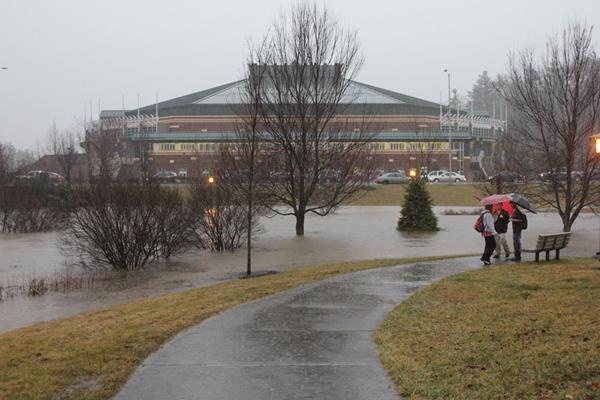 Appalachian State University's Plemmons Student Union stayed open until 9 p.m. Wednesday as a shelter refuge for "students, faculty or staff […] unable to safely travel home because of the flood conditions," according to a email sent out via the ASUInfo system.
Student union evening Operations Supervisor Paul Ford said this is a policy the union has in place and that the decision to put the plan into motion was made by administration.
In his eight years with Appalachian, Ford said this is the first time he remembers applying the policy.
Ford said the union was only open to those seeking shelter and not for regular operations.
Senior health care management major Ashley Rader and senior finance and banking major Sarah McTeague were the only two student employees to stay at the union to help keep it open.
"At first we were very alarmed," Rader said. "But, I think it's good that [people] have a safe, dry place to go."
Story: JOSHUA FARMER, News Editor
Photo: PAUL HECKERT, Photo Editor