Politicians must reach across the aisle to help NC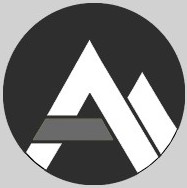 What do voting rights, same-sex marriages, teacher tenure, aborting laws and private school vouchers have in common?
They were all Republican Party-backed initiatives that have landed North Carolina in court and the GOP in the short end of the approval rating stick.
The North Carolina GOP has not lived up to its namesake in the four years that they have had a power grab on state politics and policy-making. The shift from being a forward-moving state to being a state ridden with lawsuits, leaking waste pipes and minimal appeal has certainly been less than a grand old party.
For the sake of fairness, it is safe to conclude that the voting public wasn't entirely satisfied with the Democratic initiatives before 2010 or that party would have retained the political control of the General Assembly.
To rid the state of abrasive discord and legal paperwork, it will require a turn away from favoring those who are most liberal or conservative and toward someone who simply knows which battles to let go of and which to pursue.
There is a saying that voting is like driving a car: put it in D – drive or Democrat – to go forward and R – reverse or Republican – to go backward. But it is common sense that when you are driving and you start to swerve that you don't overcorrect, which seems to be what voters accomplished in 2010.
The drastic shift from moderate liberalism to overwhelming conservatism produced significant political whiplash that has left the public dazed and confused on where to go from here.
The approval rating of the N.C. GOP and General Assembly are both at embarrassing lows while the liberal-leaning Moral Monday protesters are slightly more favorable, according to WRAL.
With that, it looks like the left might have an edge, but Gov. Pat McCrory, when put against Democrat and Attorney General Roy Cooper, is projected to have a slightly more favorable outcome in an election as of now, according to WRAL.
So what are North Carolinians to do with the suffocating embarrassment of the GOP and the tick downward in national Democratic favorability?
We need to pick and choose our battles very carefully.
Social issues such as abortion and same-sex marriage need to be wrapped up. Both are losing battles for the GOP camp and are keeping them from putting adequate time into issues such as job creation and responsible spending.
Next, given the spill in the Dan River, it is imperative to not make light of environmental protection. At the very least, we owe the wildlife and ourselves some clean air and water.
Regarding education, conservatives must make it effective for teachers and students. Take the Republican hallmark of trickle-down and apply it to education: Give the teachers more reasons to feel like they are contributing to a system that can flourish and let them run with it.
They have more abilities than standardized testing will show.
There are certainly many more issues at hand, but the N.C. GOP needs to take a break from their rapid-fire, ultraconservative policy pushing and focus on simple, common sense and less abrasive decisions.
We are seeing our state fall downward into a pit of lawsuits, embarrassment and unattractiveness to people in other states. It's going to take reaching across the aisle, simplifying the issues and getting back to the basics to steer the state back in the right direction.
Dewey Mullis, a junior criminal justice major from Wallburg, is an opinion writer.