Despite the cold and overcast weather Monday, an Appalachian State University student gave the Mountaineer family an opportunity to bond through small, anonymous encouragements randomly placed around campus.
Sophomore marketing major Samantha Bender is the creative mind of Positive Post-it Note Day, the purpose of which was to brighten the day for students and staff alike.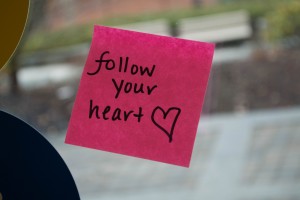 Bender came up with the idea following the death of former Appalachian student Anna Smith earlier this year. Smith had been one of Bender's hall mates in her dorm.
"Our campus has been going though a lot and it's not something the App family is used to," Bender said.
The formation of the event itself was a bonding opportunity for those who engaged in the construction.
"It is a self-run event but there is absolutely no way I would have been able to do this without my friends, [and] all the organizations I'm involved in," Bender said. "Although I was the one who came up with the idea, [it] is nothing unless you have people to support you behind it."
Bender said that the day after she created a Facebook event for Positive Post-it Note Day, more than 800 people had been invited, 400 of which had confirmed their participation.
"It really made me believe that when the App family is presented with an idea to make people come together, they take it," Bender said.
The success of the event was seen through the myriad of Post-it notes on campus and in the attitude of those who participated. Alex 'Pen' Martinez, a first-year student at Appalachian is a prime example of this.
"I was feeling a little down in the dumps earlier in the morning, then I went to the dining hall and I just happened to sit at a table with a Post-it note and at first I thought, 'Oh! It's a sign from God,'" Martinez said. "I started noticing them everywhere."
Martinez said he did not know about the event beforehand, however once he spotted the simple affirmations he was inspired to buy a few Post-it pads and contribute.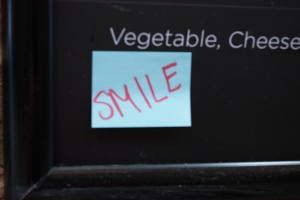 "It's definitely a way to lift everyone's spirits up considering all that's been happening," Martinez said.
Several students posted on the designated Facebook event page about their appreciation for the cause as well as desires for its extension. By the end of Monday, the page had more than 3,000 invites and 1,000 participating guests.
"In the future I do hope that we can show [the company] Post-it what we're doing with their product," Bender said, expressing her optimism. "We're not just using it as an organization skill. We're using it to change lives."
STORY: Courtney Morrison, Intern A&E Reporter
PHOTOS: Jordan Kimbrell, Photographer