Tagg Romney visits Boone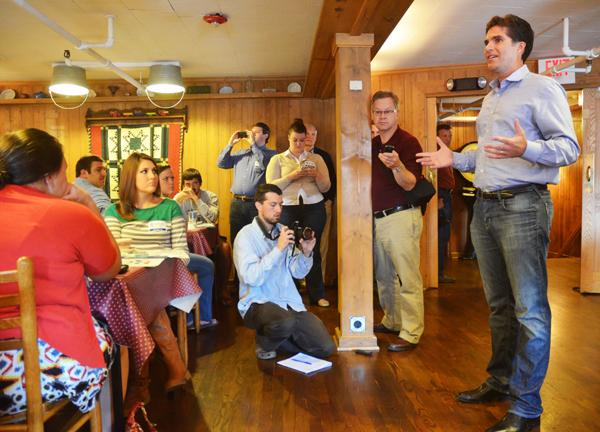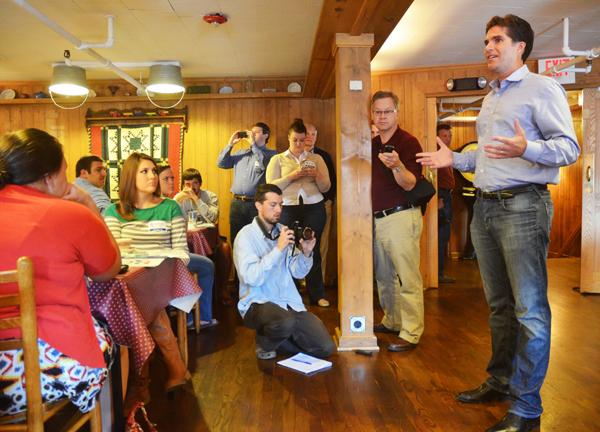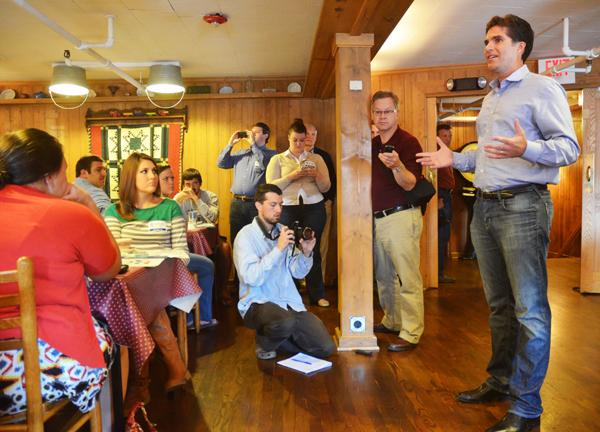 Mitt Romney's eldest son, Taggart "Tagg" Romney, spoke with members of the College Republicans and supporters Thursday at the Dan'l Boone Inn.
Tagg Romney told stories about his father and reiterated the Romney campaigns' message of job creation.
"The best way to invest in America is to create jobs," Tagg Romney said. "[My father] is qualified to be President, I don't know anyone who is as qualified. He knows how to fix things."
Tagg Romney also told the crowd it was "cool" to vote for President Obama four years ago, but he "doesn't think it's as cool today."
"We've heard a lot of support [from college students in Boone], a lot of belief in getting the guy in the White House that's going to help them get a job one day," Tagg Romney said.
Kelsey Crum, College Republicans chairwoman, introduced Tagg Romney to the crowd of supporters.
The reason for the visit from the Romney campaign is due to the immense growth of the College Republicans, Crum said.
"The reason that [Tagg Romney] is here is because we have one of the strongest chapters of College Republicans in the state," Crum said. "They noticed us. I know that with this group of people, [College Republicans] will continue to grow."
The organization had over 150 members at its first meeting, Crum said.
Undecided freshman Tyler Spaugh said it was "cool" that politicians are making an effort to come to Boone.
Story: JOSHUA FARMER, Intern News Reporter
Photo: MAGGIE COZENS, Photo Editor