Professor's 10-year-old son is helping preserve old time music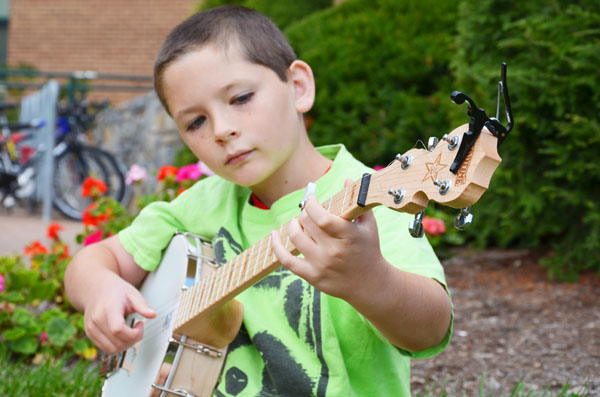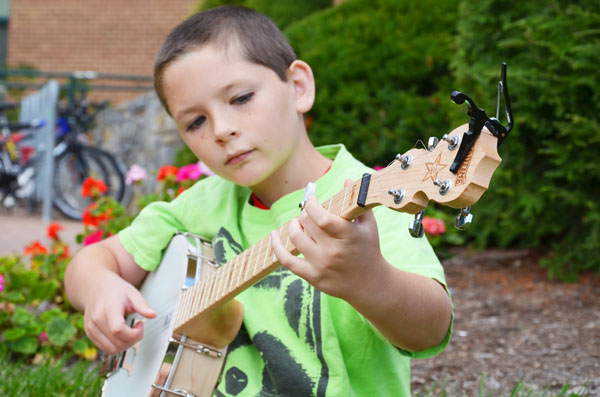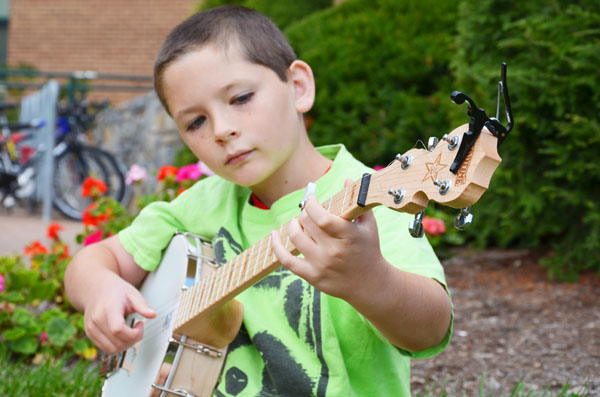 Liam Purcell can play five instruments, has played music festivals in the area and has made hundreds of dollars playing on the streets and performing at music competitions.
And he's only 10-years-old.
Liam Purcell is the son of William Purcell, associate professor in the communication department, and starting playing the guitar when he was only five through music lessons at the Jones House Community Center.
"It was kind of a strange feeling," Liam Purcell said. "It felt good and I think I liked it so much because the class is so much fun to be in and I had a lot of my friends in it. It was a feeling, I don't know how to describe it."
After the he felt comfortable with the guitar, Liam Purcell moved on to the fiddle.
"My dad asked me if I wanted to pick up another instrument and I said, 'Why not fiddle?'" Liam Purcell said.
Several years later, he can play the mandolin, dulcimer and banjo.
" Liam is one of the few students that have come through the Jones House that wants to learn everything," Marc Freed, Appalachian studies adjunct professor and instructor for the Watauga JAM program at the Jones House said. "Those who stick with this music end up going down that path, typically."
William Purcell said he decided to get his son in the lessons because he wanted him to learn music from instruments that are dying out as generations pass.
"It was kind of an interesting concept because we were not that into bluegrass and didn't know that much about it and evidently bluegrass music and old time music… is dying out," William Purcell said said. "Only really older generations know it. So they created this program here to sort of save the music."
Recently, Liam Purcell went busking, which means to play on the street for money, at September's First Friday Art Crawl in Downtown Boone and made a substantial profit of $102.
"A lot of times they just walk past but a lot of them take video, I have a lot of questions – how old are you, how long have you been playing, who do you take from," he said. "They say, 'Wow' and 'That's cute' – I got that three or four times."
Aside from what his father refers to as a "cute factor" for Liam Purcell's earnings, William Purcell said it had a lot to do with good karma.
"I told him it was good karma for playing at the retirement home… it was fun and he enjoyed it and they enjoyed it, but he didn't make any money," he said. "He just did it to do it. So I said that was good karma, that's why he made so much money that night."
And while Liam Purcell is only 10, he plans to keep playing "as long as humanly possible."
"It's up to him really, it's his choice," William Purcell said. "But this is fun for our family. We enjoy doing it."
Liam Purcell plans to play in upcoming art crawls and is set to play at the Boone Heritage Festival Oct. 13 Horn in the West.
Story and Photo by: MICHAEL BRAGG, A&E Editor