Appalachian State men's basketball was eliminated from the Southern Conference tournament in their first game by No. 8 seed Samford on Friday, 70-56.
The Mountaineers, the No. 9 seed in the tournament, had five players reach double digit scoring totals, but shot only 39.2 percent from the field for the day. Samford shot 43.9 percent in the same category.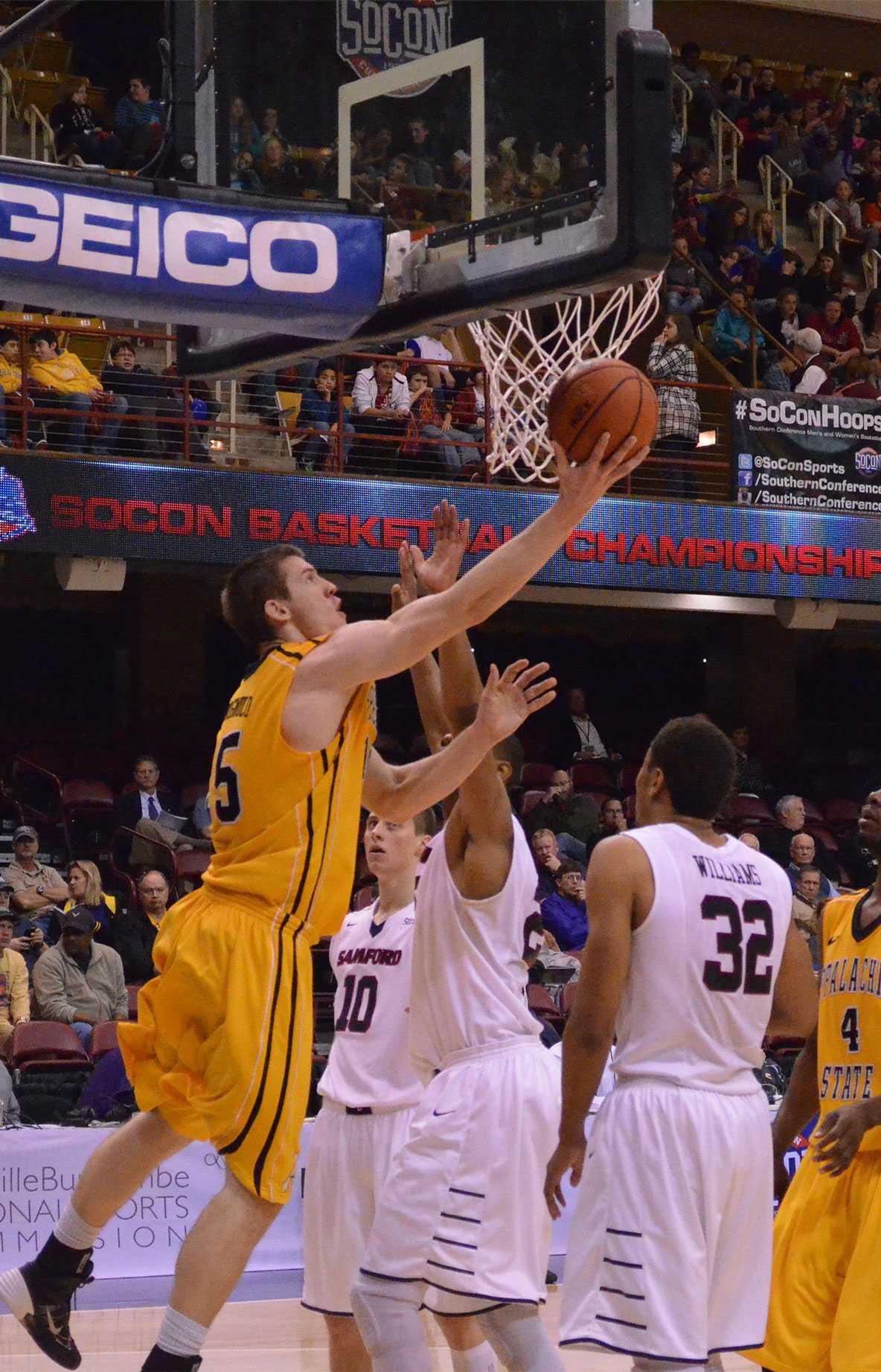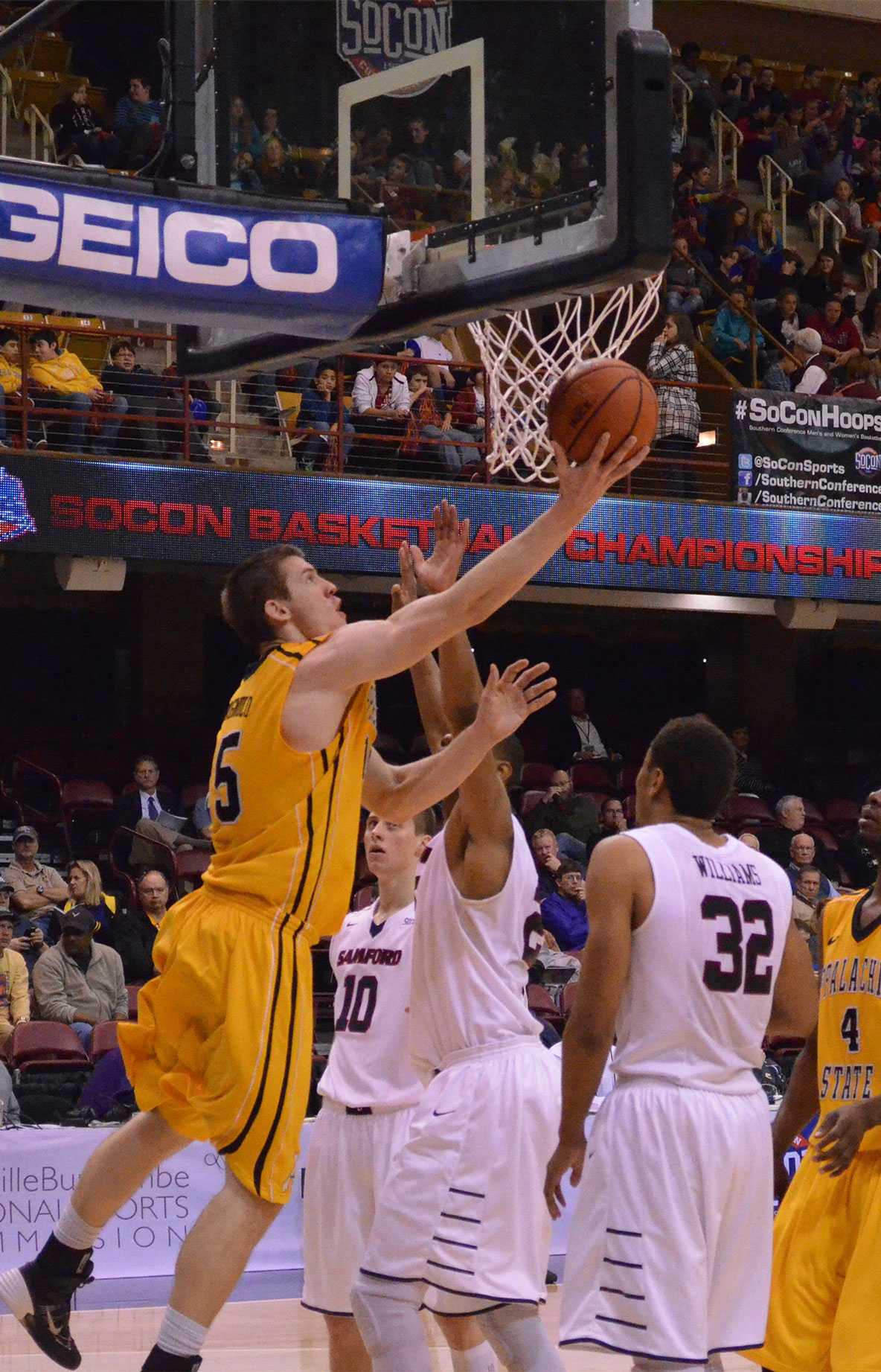 App State held their biggest lead of the day in the first half when senior forward Tommy Spagnolo drained a shot while being fouled and made the ensuing free throw to put App State up 13-8.
The Bulldogs regained the lead with seven minutes left in the first half when junior guard Connor Miller hit a three-pointer to put his team up 20-18.
Samford did not trail again in the game, and lead by as many as 14 points by the game's end.
Sophomore guard Frank Eaves made a pair of free throws to cut the Bulldog lead to 29-25 at halftime, the same first-half deficit that App State overcame in most recent victory over Samford on Feb. 27.
Early in the second half, sophomore forward Michael Obacha tied the game at 31 with a layup, but sophomore forward Tim Williams restored the lead for the Bulldogs with a jumper on the ensuing Samford possession.
Spagnolo, who played only eight minutes in the first half after being charged with two quick fouls, played all 20 minutes of the second half and pulled down six of his eight rebounds and scored five of his 10 points.
Spagnolo said he had a good energy level in the second half.
"I got plenty of rest in the first half after being in foul trouble, so I was fine," he said.
The Mountaineers improved their shooting percentage from 36 percent in the first half to 42.3 in the second, but were unable to take the lead as the Bulldogs improved their percentage from 40.6 percent to 48.
Junior guard Tab Hamilton was held to a 4-15 day from the field and made only one of his six three-pointers. Hamilton said the Samford defense was effective in disrupting the Mountaineers' rhythm.
"They were denying me the ball and they were in the passing lanes," Hamilton said. "Their full-court press really bothered us and we didn't execute like we wanted to."
Head coach Jason Capel said after the game that he was proud of the way App State has battled through injuries and other adversity. Capel's Mountaineers finish 2014 with a 9-21 record, putting the coach at a 52-69 record in his four years at the helm.
Capel's contract is set to expire after this season, but he would not speculate as to what his future with the program will be.
"I'm blessed to coach and shape young men's lives and I think we did that this year, even with losses," Capel said. "I'm the coach until they tell me I'm not the coach."
Story: Cory Spiers, Sports Editor
Photo: Josh Farmer, Managing Editor