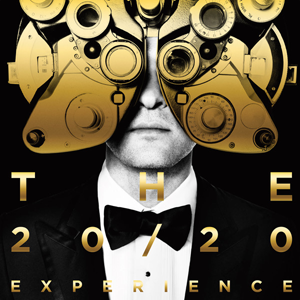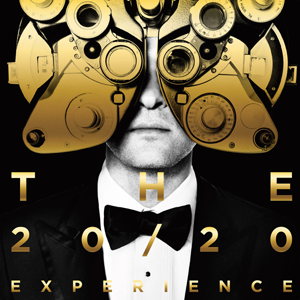 Justin Timberlake's smash hit "The 20/20 Experience," released in March of this year, is about as good as a Justin Timberlake album can be.
With a strong emphasis on classic soul sounds, extended non-traditional song structures and straightforward, earnest vocals, the album is certainly one of the better, more ambitious crossover pop albums of the year.
At 70 minutes, "The 20/20 Experience" was almost too much of a good thing, but it made sense coming off the heels of a seven-year hiatus since Timberlake's bloodless-but-critically acclaimed album "FutureSex/LoveSounds."
It's a shame that Timberlake felt the need to release another 70 minutes of music in the form of "The 20/20 Experience (2 of 2)," which overstays its welcome almost as soon as it has begun.
Although the album is billed as the second half of a two-part "experience," its overt, irritating come-ons and absurd metaphorical conceits – see nine-minute vampire epic "True Blood" – couldn't be further from the nuanced thematic concerns of the first half.
Instead, "(2 of 2)" panders to fans of the creepily sexual, totally robotic jams on "FutureSex." The production is annoyingly busy and features oversaturated rhythmic elements that sound old-hat for Timberlake.
Worse is Timberlake's delivery of lines like "Girl, if sex is a contest, then you're coming first," which is too close to the self-parody of SNL classic "D-ck in a Box" to be taken remotely seriously.
After the grating "Murder," featuring yet another terrible Jay-Z verse in a year full of them, the album slips into plastic, sluggish, slow jams that are somehow even more tiring than the sex-crazed opening run.
Besides the preposterous "True Blood," the album's lowest point is probably "Only When I Walk Away," the last in a series of increasingly misogynistic, aggressively produced ballads that close the album.
Timberlake attempts to save face by closing the album with a two-part ballad that harkens back to the lighter sounds of the first "20/20 Experience," but it does little to redeem the distasteful hour that preceded it.
As a former boy-band star, Timberlake was an unlikely R&B icon this year alongside current stars like Frank Ocean or Miguel.
With the first "20/20 Experience," however, he proved his worth by adapting the former's humanism and the latter's positive outlook on sexuality and codependence for an album with his distinctive touch.
With the second "20/20 Experience," Timberlake has pretty effectively ruined this momentum. While the results are less than offensive, they are rather disappointing for pop music fans.
Rating: one out of five stars
REVIEW: COLIN MOORE, Senior A&E Reporter